Create True Commitment
Discover the secret to connecting with a man so that he opens up his true self, the part that's reserved only for you, and builds an unbreakable bond of intimacy that will last a lifetime.
Learn More
Men don't take criticism well. (That's putting it lightly, right?) All you're doing is trying to give him feedback… And he acts like you've attacked him....
read more
14 Days to Becoming Irresistible
There's a secret to attracting men who love you for you. Most women don't get this for one simple reason.
Enter your email to discover the truth in our FREE 14 Days to Becoming Irresistible email series.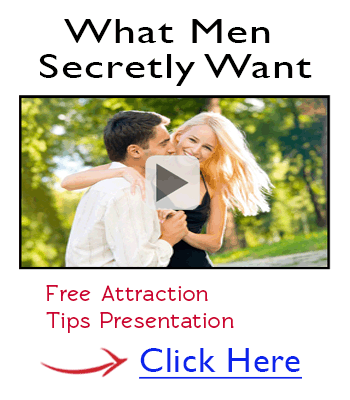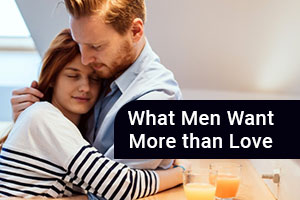 Which would you prefer: To be loved or to be respected? The answer is obvious. Of course it's better to be loved. You can have all the degrees and achievements and fame in the world, but without love it feels a bit hollow. Do you think most men would agree? If your...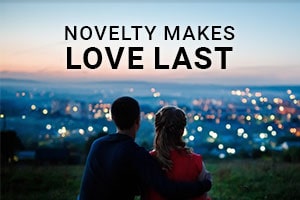 Every relationship starts to fade after a while. No, it's not you. It's not him, either. You can blame it on the way our brains are wired to prefer whatever feels new. In the early days of a relationship, the brain's reward system works overtime. It floods a lover's...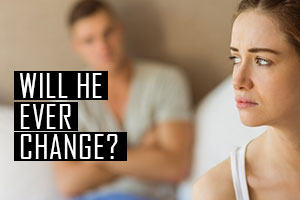 It's so tempting to believe you can fix him. You can see the things about his personality that are holding him back. If only he'd let you, you could help him become a great success in life. You'd help him! You'd back him! But he won't listen to you. He won't even try...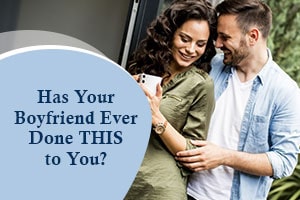 A special holiday is coming up. Maybe it's Valentine's Day, or your birthday, or your anniversary. You're excited. You love celebrating special occasions as a couple. This year, you're dating someone amazing. You think this really might lead somewhere. Maybe this...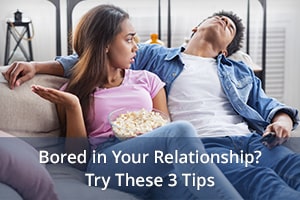 True or false: Being bored in your relationship is a red flag. When asked this question, many people would instinctively say yes. Being bored feels like a bad sign. No one wants to go somewhere boring, or talk to someone boring, or do something boring. So why would we...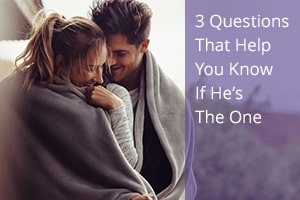 It's one of those questions I get asked all the time: "How do I know if he's the one, James?" My clients want to know if this is as good as it gets. What if there's someone out there who's better? What if they're wasting time with the wrong man when Mr. Right is still...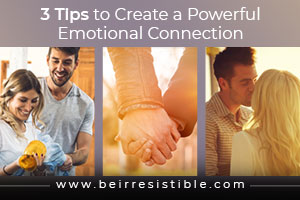 Aidan had never met anyone like her. His last girlfriend seemed to want one thing and one thing only: to have a big wedding. She invested in their relationship for a future payoff. So whenever Aidan let her down, he knew she would reassessing his suitability as a...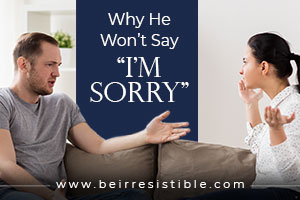 "Ow! You stepped on my foot!" Caitlin pushed her boyfriend away. "Well, you shouldn't have been standing behind me!" Drake turned to face Caitlin, who was hunched over clutching her foot. "I was standing there because I was trying to help you," she said, exasperated....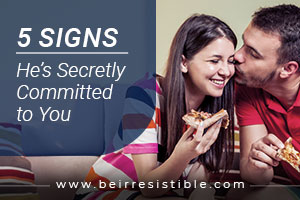 It makes you want to tear your hair out. You have no CLUE whether he wants a future with you. Sure, you have fun together. Sure, you see each other regularly. Sure, you have an emotional connection. But it's not enough. Because he hasn't said a word about what it all...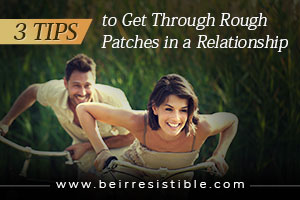 Happily-ever-after. That's what we're all looking for. And so when we get into a relationship, and it's NOT so happy, we start to wonder… Is this really it? Surely, if this were the right relationship, with the right person, we'd feel happy all the time! But, in fact,...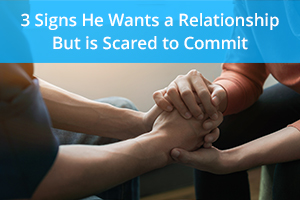 Jade came to me with a clear focus for what she wanted to work on. "I want to show my boyfriend that he can trust me," she said. "He had a really toxic relationship with his ex, and now he says he's scared of getting close to anyone else again. How can I help him get...
Discover What Men Secret Want
There is a deep-seated "Gap" in communication that very few women (or men) understand. It's the #1 reason why men pull away. To be truly irresistible to a man, you MUST understand this gap, and the way feelings of love get confused and entangled in a man's mind.
I have read the entire program. Last night I decided I had nothing to lose and texted him the 12-word magic text. He replied this morning apologizing for missing my text last night. I replied using "Rachel's" template. It was almost the exact word for word exchange.
I was completely stunned! We finally connected this evening and talked for 40 minutes on the phone. He didn't declare his love for me but we haven't spoken since the night we broke up in March! He sounded relaxed and happy. I have no idea what will happen from here but it's definitely a "foot in the door".
I'm truly grateful for your program. It makes so much sense! Thank you!!