Ready To Understand Men
Discover the secret to connecting with a man so that he opens up his true self, the part that's reserved only for you, and builds an unbreakable bond of intimacy that will last a lifetime.
Learn More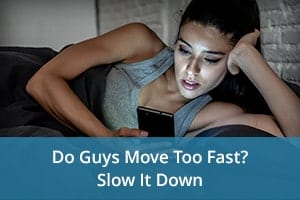 Zoey opened up her online dating app to see the message: "Send pics." She was mystified. What ever happened to hello? She took a look at the man who was...
read more
14 Days to Becoming Irresistible
There's a secret to attracting men who love you for you. Most women don't get this for one simple reason.
Enter your email to discover the truth in our FREE 14 Days to Becoming Irresistible email series.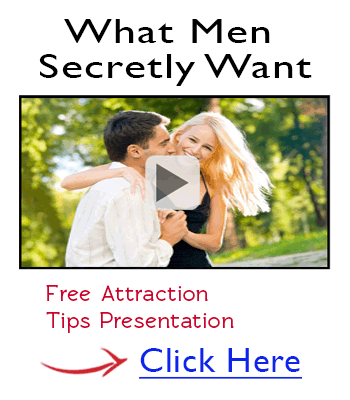 Amber had a problem. Her new guy was great. She really liked him. But he only seemed to have time for her in the evenings. When they weren't sleeping together, he was busy. She wanted to give him the benefit of the doubt. She knew he had a lot going on. But surely he...
Now that dating is irrevocably intertwined with technology, it's changing so fast that it's hard to keep up. Hop on the latest dating app, and it can seem like everyone's speaking a different language. The expectations you bring to dating aren't shared by the men you...
Dating is changing so fast. It wasn't all that long ago that you had to use a dial-up modem on a desktop computer to meet someone online. Dating sites were considered "risky" and "dangerous" compared to putting an ad in the personals section of your local newspaper....
You really like this guy… But, for whatever reason, there's no possibility of it ever becoming more. Maybe he has a girlfriend. Maybe he's an off limits co-worker. Maybe he's told you, "I'm not in the right place in my life for a relationship." What should you do?...
When you meet a wonderful person and fall in love, it feels like fireworks bursting in the sky. It feels like you've opened the door to your soul and let someone in. It feels like you're not alone anymore. Two have become one. You don't want to be apart from him for...
Imagine you're playing a board game with this really cute, amazing guy. You can tell he really likes you, too. Eventually, you notice that every time you play this game with him, you end up winning. So you start paying closer attention to how he's playing… And, sure...
"How do I know there's not someone else out there for me?" Amanda asked. "What if I end up with the wrong person because I didn't hold out for someone better?" I've heard so many women ask some version of Amanda's question. (I've heard men ask this question, too.) How...
Linda was tired. She was in her mid-fifties and didn't look like she used to. Her face, her hair, her twenty pounds of extra weight… made her wonder what any man would see in her. She came to me for help recovering from heartbreak after she'd met a man online. She...
You stare at your phone… And a cold feeling settles into your gut. You re-read his text again. Is he mad at you for something? Is this supposed to be funny? Is he saying it's over? As your thumbs hover over the keypad, your mind remains stubbornly blank. You have to...
You pick up your phone and see a text from a guy you really liked who ghosted you last year. Is it an apology? Nope. Is it an explanation? Nope. It's a "hey" with a string of friendly emojis. What's that supposed to mean? You pick up your phone and see a text from a...
When you go out on a date with someone new, what is your goal? To impress him. To get to know him. To ramp up the heat. To get playful. Now, we all hope that our date will be impressed by us. We all hope we'll get to know our date better. We all hope that our date...
Do you make good decisions in love? Let's find out! Question #1: You like a guy at work. Despite your best efforts to get him to ask you out, it's clear that it's up to you if you want anything to happen. There's a 5% chance that he's the love of your life. There's a...
Discover What Men Secret Want
There is a deep-seated "Gap" in communication that very few women (or men) understand. It's the #1 reason why men pull away. To be truly irresistible to a man, you MUST understand this gap, and the way feelings of love get confused and entangled in a man's mind.
I have read the entire program. Last night I decided I had nothing to lose and texted him the 12-word magic text. He replied this morning apologizing for missing my text last night. I replied using "Rachel's" template. It was almost the exact word for word exchange.
I was completely stunned! We finally connected this evening and talked for 40 minutes on the phone. He didn't declare his love for me but we haven't spoken since the night we broke up in March! He sounded relaxed and happy. I have no idea what will happen from here but it's definitely a "foot in the door".
I'm truly grateful for your program. It makes so much sense! Thank you!!