Overcome Every Heartache
Discover the secret to connecting with a man so that he opens up his true self, the part that's reserved only for you, and builds an unbreakable bond of intimacy that will last a lifetime.
Learn More
So many of the women who come to me know exactly what needs to change in their love situation… HIM. They want him to do something or feel something. He...
read more
14 Days to Becoming Irresistible
There's a secret to attracting men who love you for you. Most women don't get this for one simple reason.
Enter your email to discover the truth in our FREE 14 Days to Becoming Irresistible email series.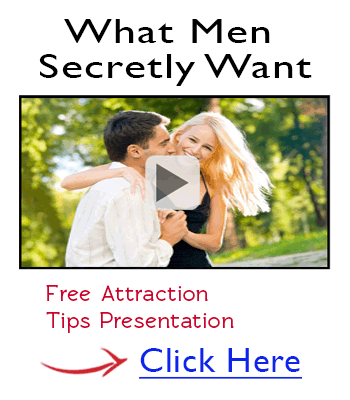 It wasn't supposed to be like this. You found a great guy. You get along well. You should be happy. But something feels different in your relationship. Even when he's with you, it doesn't feel like he's with you. He's distracted. He's listening and saying, "Uh huh,"...
If you work with love, you will hear stories of pain. The pain of having your partner steal your heart and later leave for good. The pain of beautiful relationships that cooled to ashes. The pain of wondering whether love is worth it after all. It can be a disservice...
Breaking up rips out your heart. It hurts SO much. You can't think of him without crying. Your friends try to support you, but it doesn't help. The pain inside you is tearing you apart, yet everyone expects you to go about your normal life as if nothing happened… As...
I was talking with Heidi, one of the relationship coaches that works in our private, members-only forum, and she started telling me about a woman who was in a bad relationship. She was frustrated, because this woman refused to see that the relationship wasn't good for...
The barbecue at his friend's house was the last straw. Melissa had been hoping to spend some quality time with her new boyfriend Ryan. She'd had a busy week, and she just wanted to snuggle up on the sofa with him and watch a movie. Instead, they were at his friend's...
Bethany pressed her lips tight to keep from crying. "I don't understand why he lied to me, James. He could have just told me." Everything she thought she knew about the man she loved and the life they shared had been thrown into question by a revelation that rocked...
Layla thought this had potential. He was funny, he was hot, he had great dance moves, and his big brown eyes and soulful smile warmed her from the inside. But sometimes he did things that seemed super-insensitive. Like going off with his friends and forgetting to...
Let's talk about rejection. You find someone you really like, and it doesn't work out. He doesn't feel the same. Or, even worse, he does feel the same … for a while. Then he yanks the rug out from under you. Goodbye, heaven. Everyone has to learn to deal with...
It's not fair. What he's doing to you isn't right. You've been nothing but wonderful to him. You've been there for him. You've put aside your own needs. You've been patient. And he doesn't even try to change. Well, sometimes he tries. When he does, it's amazing. It's...
Keri never got angry. She saw herself as a calm person who got things done and didn't get caught up in drama. But inside she was starting to snap. She loved her boyfriend Brad. She really did. She just wanted them to be happy. And they would be happy… If Brad would...
When everything goes wrong in your life, you know who to blame. It's him. 😊 If he had been more supportive when you came home and told him about the problem you were having at work, you wouldn't have been so upset. You'd probably be having a nice evening right...
It's one of the worst things anyone can say: "I don't love you anymore." Those 5 words destroy you. The world you thought you lived in, the future you thought you had with this person, the connection you thought you shared… All gone. How could he say such a thing?...
Discover What Men Secret Want
There is a deep-seated "Gap" in communication that very few women (or men) understand. It's the #1 reason why men pull away. To be truly irresistible to a man, you MUST understand this gap, and the way feelings of love get confused and entangled in a man's mind.
I have read the entire program. Last night I decided I had nothing to lose and texted him the 12-word magic text. He replied this morning apologizing for missing my text last night. I replied using "Rachel's" template. It was almost the exact word for word exchange.
I was completely stunned! We finally connected this evening and talked for 40 minutes on the phone. He didn't declare his love for me but we haven't spoken since the night we broke up in March! He sounded relaxed and happy. I have no idea what will happen from here but it's definitely a "foot in the door".
I'm truly grateful for your program. It makes so much sense! Thank you!!