Ready To Understand Men
Discover the secret to connecting with a man so that he opens up his true self, the part that's reserved only for you, and builds an unbreakable bond of intimacy that will last a lifetime.
Learn More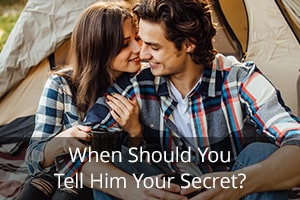 You've been holding something back from the guy you're dating. You want him to like you. You don't want to bring up any deal-breakers right when you're...
read more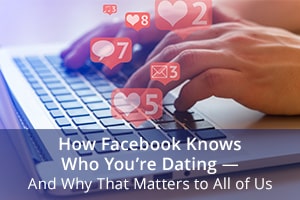 Imagine two couples. The first couple, Jack and Jill, have a gazillion friends in common. They met at a party thrown by mutual friends, and it was love at first sight. They've stayed with the same social circle, so all of Jack's friends know Jill's friends, and vice...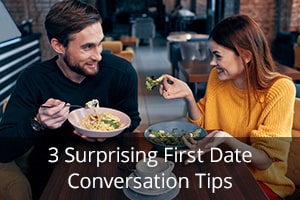 You're on a first date, and you really want to make it to a second date. Should you: (a) Talk about him, or (b) talk about yourself?(a) Ask lots of questions, or (b) not ask questions?(a) Play it cool, or (b) get excited? I'll give you a clue. The answer is either all...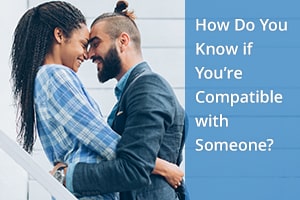 When I ran into my friend Kalia the other day, I was amazed at how relaxed and happy she looked. Her hair was styled in the same light brown bob as always, and she was casually dressed in jeans and a t-shirt, but she looked like she'd stepped straight off the plane...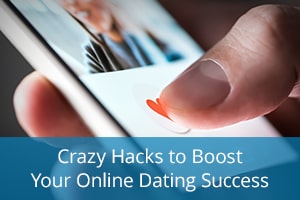 You're picking an online dating profile picture. Which picture do you choose? The one of you dressed up and smiling at the camera.The one of you pouting at the camera in a cleavage-baring top.The one of you biting into an enormous grilled cheese sandwich. Hold that...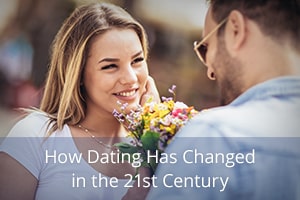 Every year for the past eight years, online dating giant Match.com has surveyed singles across America. They wanted to know what makes a great first date, whether hookups ever lead to a committed relationship, and whether old-fashioned gender expectations still hold...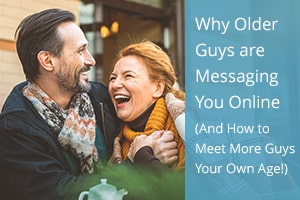 Denise had a problem. She'd been doing fairly well on Match.com. She hadn't met anyone she really liked yet, but she'd gone out on a few decent dates. Mostly with guys in their 40s, which she didn't mind, as she was about to turn 40 herself. The day after her...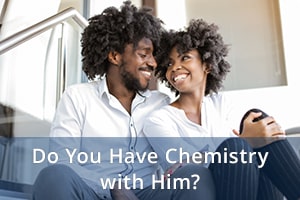 You're getting ready to go out on a first date with a guy you met online. What's the single most important factor in determining whether you have chemistry? How much you have in commonHow well you flirtHow you lookHow you smell I'll tell you the answer in just a...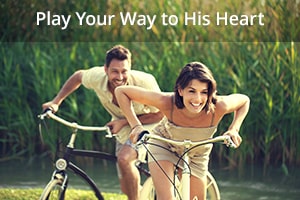 Do you like games? Board games? Frisbee? Video games? Pool? Then invite your guy to play. Or, if you don't have a guy, invite someone you like to play with you. You may just find that some silly fun unleashes incredible chemistry. If you're tired of the typical first...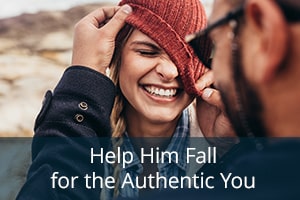 Being authentic isn't a dating strategy; it's the most comfortable, healthy way to live your life. When you meet a guy for the first time, do you know exactly how you want to come across? Flirty, but not over the top. Fun, but no party girl. Interesting, but...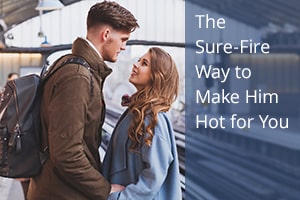 What if I told you there was one sure-fire scientifically-proven way to spice things up in your relationship? It's used by relationship counselors in their own marriages.[1] It's so powerful that it may even give a fertility boost to couples struggling to conceive....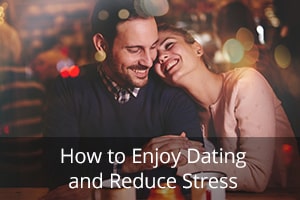 Rank the following in order of importance to you in dating: Male attentionGetting a ringLanding the guy that got awayConnecting with someone Research shows that only ONE of those options is guaranteed to make you happier. Which one is it? I'll tell you in a minute,...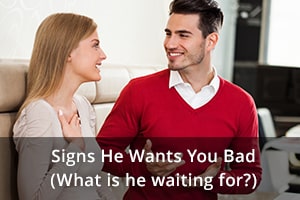 When you're really interested in a guy, how do you show it? Do you: Tell him straight off the bat?Flirt?Invade his personal space?Drop a hint to his friends? Each option has advantages and drawbacks. Telling him straight off the bat means you don't have to wait around...
Discover What Men Secret Want
There is a deep-seated "Gap" in communication that very few women (or men) understand. It's the #1 reason why men pull away. To be truly irresistible to a man, you MUST understand this gap, and the way feelings of love get confused and entangled in a man's mind.
I have read the entire program. Last night I decided I had nothing to lose and texted him the 12-word magic text. He replied this morning apologizing for missing my text last night. I replied using "Rachel's" template. It was almost the exact word for word exchange.
I was completely stunned! We finally connected this evening and talked for 40 minutes on the phone. He didn't declare his love for me but we haven't spoken since the night we broke up in March! He sounded relaxed and happy. I have no idea what will happen from here but it's definitely a "foot in the door".
I'm truly grateful for your program. It makes so much sense! Thank you!!