Ready To Understand Men
Discover the secret to connecting with a man so that he opens up his true self, the part that's reserved only for you, and builds an unbreakable bond of intimacy that will last a lifetime.
Learn More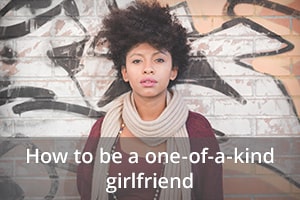 Every so often, a study comes out that makes me want to cheer. I can talk about the importance of being yourself as much as I like. But unless there's...
read more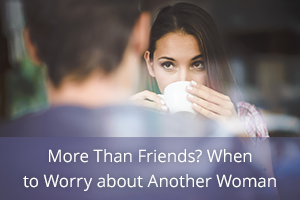 Alexis hoped she was overreacting. "He says they're just friends, and I want to believe him," she told me. "The problem is, I know women like her. They get close just because they can." Alexis' boyfriend Eric was a good guy. He was friendly, easy-going, and sociable....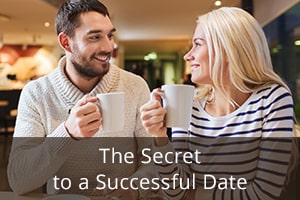 I want to get your take on something… Who is responsible for the success of a date? He is. You are. You're both equally responsible. Got your answer? It probably seems pretty obvious to you. But for me all three of those options hold a little truth. No matter which...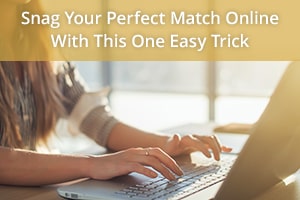 You wouldn't feel sorry for Bella. Bella was attractive. The kind of attractive that looks great on camera. She had straight, sleek hair, a small nose, and full lips. She never had any problems buying clothes; everything fit her. But Bella had her own problems. She...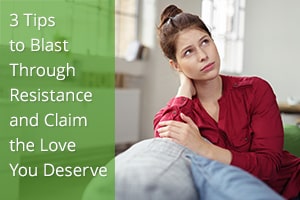 Quick, tell me 3 things you should be doing right now to find love. _______________ _______________ _______________ Did a few things spring to mind? Most of us know what we could or should be doing to live a better life. We have goals that matter to us, a rough idea...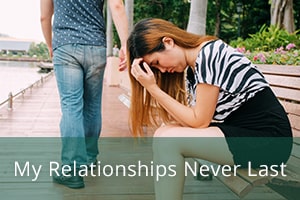 "Once guys get to know me, they always leave." "I can't let down my guard. I'll say the wrong thing and push him away." "It's risky to let a guy into my life. What if he sees the real me and runs?" I wish I had a dime for every time a woman has told me she can't...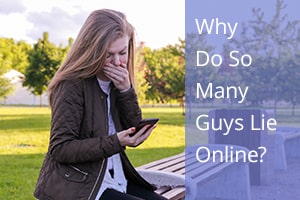 It's one of the worst parts about dating: The effort you put into guys who turn out to be time-wasters. You spend hours texting or chatting online, you talk on the phone, and you build up high hopes… Only to go out with him and realize he's nothing like you thought he...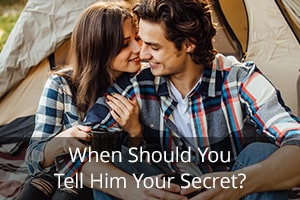 You've been holding something back from the guy you're dating. You want him to like you. You don't want to bring up any deal-breakers right when you're getting to know each other. Maybe, if you wait just a little longer, he'll be so into you that it won't matter....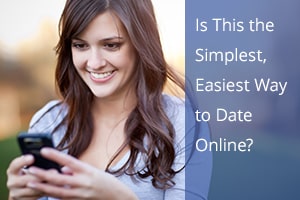 You're chatting with this guy online. He seems fun. He asks interesting questions. He tells you cute anecdotes about himself. And so when he asks for your number, you give it to him. Why not? But what you don't realize is… That person you've been messaging is NOT the...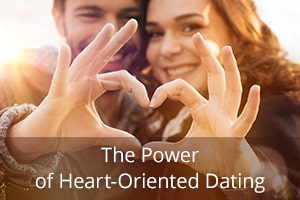 Janice threw herself down into my office chair with a sigh. One look at her told me how well her last week of dating had gone. "So!" I said. "Anyone interesting?" "Anyone psychopathic, more like it." Janice groaned. "I know we talked about connecting on dates instead...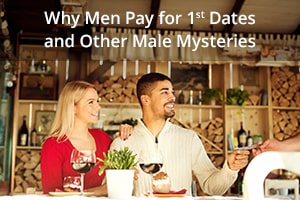 Ever wondered why men pay for first dates? Or why men keep talking to you, even when you've made it clear you're not interested? Male behavior is full of mysteries. Like why men message you through an online dating site, when all they have to do is read your profile...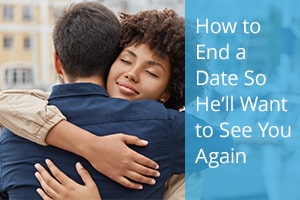 You had a great time. He was fun. You had tons to talk about. You laughed like crazy. The date stretched on for hours. You're sure he likes you—and the feeling is mutual. But as you walk towards the parking lot together, you start to feel nervous. Goodbyes always make...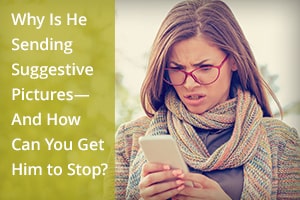 Charlene was annoyed. "All I get are guys sending me disgusting pictures," she told me. "Don't they get that I don't want to see them naked? They've got a serious problem if they think a photo like that is going to turn a woman on." "So there's not a single guy who's...
Discover What Men Secret Want
There is a deep-seated "Gap" in communication that very few women (or men) understand. It's the #1 reason why men pull away. To be truly irresistible to a man, you MUST understand this gap, and the way feelings of love get confused and entangled in a man's mind.
I have read the entire program. Last night I decided I had nothing to lose and texted him the 12-word magic text. He replied this morning apologizing for missing my text last night. I replied using "Rachel's" template. It was almost the exact word for word exchange.
I was completely stunned! We finally connected this evening and talked for 40 minutes on the phone. He didn't declare his love for me but we haven't spoken since the night we broke up in March! He sounded relaxed and happy. I have no idea what will happen from here but it's definitely a "foot in the door".
I'm truly grateful for your program. It makes so much sense! Thank you!!