Create True Commitment
Discover the secret to connecting with a man so that he opens up his true self, the part that's reserved only for you, and builds an unbreakable bond of intimacy that will last a lifetime.
Learn More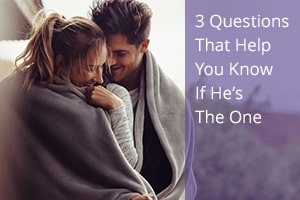 It's one of those questions I get asked all the time: "How do I know if he's the one, James?" My clients want to know if this is as good as it gets. What if...
read more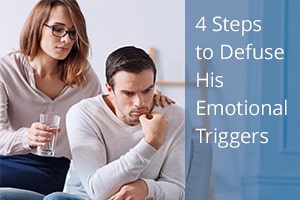 It was just a comment. All Amanda did was ask Ethan to pitch in to get chores done. Okay, maybe she mentioned the fact that all he was doing was sitting on the sofa staring at his phone. But it was a light-hearted joke. She wasn't being mean about it. Ethan blew up....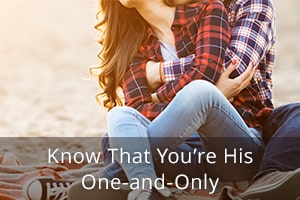 A long time ago, I was standing in one of those lines. You know the ones. Glaciers move faster. Might as well pitch a tent and break out the freeze-dried food, because you're in it for the long haul. I'd been staring at the head of the person in front of me for so...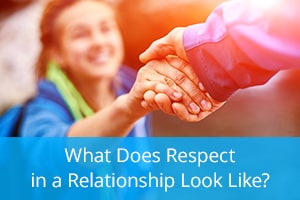 "She doesn't respect me, so why should I have to respect her?" Dillon leaned forward, certain I'd agree with him. But Jayla cut in with a shrug of her shoulders, "I'd respect him if he started acting like a man instead of a teenage boy." Dillon looked to me, "See what...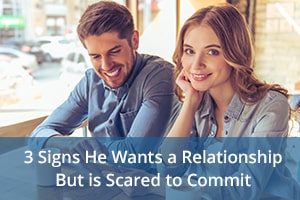 Jade came to me with a clear focus for what she wanted to work on. "I want to show my boyfriend that he can trust me," she said. "He had a really toxic relationship with his ex, and now he says he's scared of getting close to anyone else again. How can I help him get...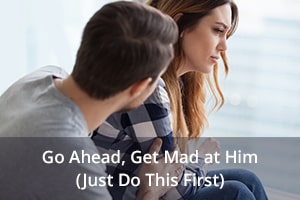 He did it again. That THING that annoys you. You know better than to talk to him about it. You've tried that. Nothing changes. So you keep your mouth shut. You're going to be the bigger person. You're going to take the high road. You're not going to let it get to you....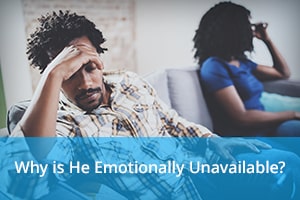 You're dating an emotionally unavailable man. Is he unavailable because: He's still not over his ex? He's just not that into you? All men are like that? You haven't said the magic words? Okay, so maybe there isn't any "magic spell" that turns an emotionally...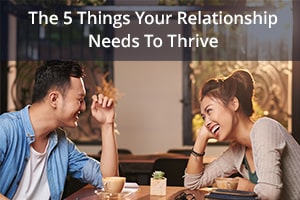 Do you know what you need from a relationship? A relationship that doesn't meet your basic needs isn't going to work over the long term (though it may be fun in the short-term!). But that begs the question… What ARE your basic needs? Do you know? A popular exercise...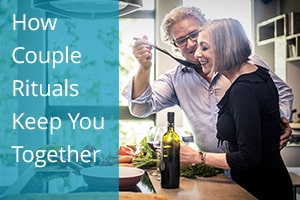 Being a couple is special. You're unlike any other couple. As a couple, you have secrets no one else knows, you have inside jokes that send you delirious with laughter, and you have pet names and private rituals. Defining who you are as a couple is an important part...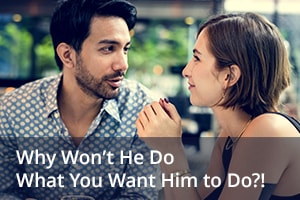 What's the most painful thing you've felt because of a romantic relationship? When he didn't feel the same way about you? When he didn't do what you asked him to do? When he couldn't love you the way you really wanted him to? Much of the pain in relationship is caused...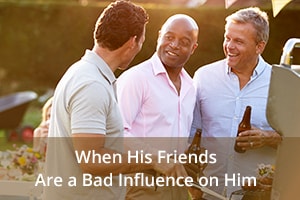 What would you do if you caught your man sitting quietly among his friends as they engaging in "locker room talk" that was disrespectful to women? He's not participating in it, but neither is he calling it out as the harmful and inappropriate thought pattern it...
Think back to 10 years ago. What were you doing? Was there a man in your life around that time? How much can you remember about him? What feelings come up when you think about him? Do you miss him? It's amazing how sparks fade over time. No matter how you felt about...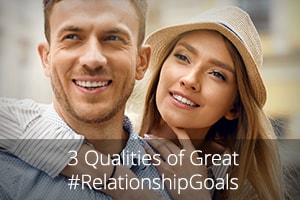 Everyone has #RelationshipGoals. A tropical holiday with a gorgeous guy. A white wedding planned down to the tiniest details. A house full of kids, laughter, and at least one dog. What are yours? Relationship goals are more than just a fun hashtag. They're life or...
Discover What Men Secret Want
There is a deep-seated "Gap" in communication that very few women (or men) understand. It's the #1 reason why men pull away. To be truly irresistible to a man, you MUST understand this gap, and the way feelings of love get confused and entangled in a man's mind.
I have read the entire program. Last night I decided I had nothing to lose and texted him the 12-word magic text. He replied this morning apologizing for missing my text last night. I replied using "Rachel's" template. It was almost the exact word for word exchange.
I was completely stunned! We finally connected this evening and talked for 40 minutes on the phone. He didn't declare his love for me but we haven't spoken since the night we broke up in March! He sounded relaxed and happy. I have no idea what will happen from here but it's definitely a "foot in the door".
I'm truly grateful for your program. It makes so much sense! Thank you!!