Create True Commitment
Discover the secret to connecting with a man so that he opens up his true self, the part that's reserved only for you, and builds an unbreakable bond of intimacy that will last a lifetime.
Learn More
I'm going to share a rather big secret. It's one of those secrets men aren't going to tell you. It's TOO personal. It gets at the core of what makes us...
read more
14 Days to Becoming Irresistible
There's a secret to attracting men who love you for you. Most women don't get this for one simple reason.
Enter your email to discover the truth in our FREE 14 Days to Becoming Irresistible email series.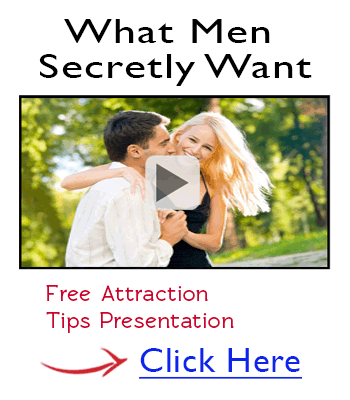 "I found myself in relationships that ended in hurt no matter how hard I tried. I was always focused on one thing. I always tried to be the perfect girlfriend, the perfect wife. I felt like I was doing my best, so why weren't things working out?"[1] Does that sound...
Natalia came into my office distraught. It was her boyfriend again. Nothing she said to him made a bit of difference. He was driving her crazy. I nodded as she listed off her complaints. He never listened to her. He never thought about her needs. He didn't care about...
Kylie didn't understand what went wrong. It was all going so well. Chase was funny and cute and warm and shy, and she loved spending time with him. She did all of her "good girlfriend" tricks. She surprised him with special food. She texted him every morning so he'd...
Many women ask me the question, "How can I make him grow up?" Many men are mature, respectful, and excellent at getting things done. Yet this immaturity thing is a more common complaint than you'd think. Women who ask me about this are struggling with boyfriends who...
Men don't take criticism well. (That's putting it lightly, right?) All you're doing is trying to give him feedback… And he acts like you've attacked him. What's worse, he acts that way even if you use "I" statements. You know the ones: "I feel X when you do Y." He...
How do you experience love? As you think about your past relationships, pick the option that describes how love most often feels to you: Option A: StableSecureReliableNourishing Option B: UnpredictableIntenseAddictivePainful Perhaps you've had relationships from BOTH...
When Jaylene let herself in after a long day at work, she was surprised to see her boyfriend eating dinner without her. "Couldn't you wait for me?" she asked, putting down her purse and coming up behind him. She wrapped her arms around his shoulders and gave him a...
That phrase happily-ever-after has a lot of explaining to do. It sets us up to believe that once we meet the perfect person, our lives will become instantly happier… And we'll stay happy forever. But that doesn't match our experience. Yes, meeting an amazing person...
Which would you prefer: To be loved or to be respected? The answer is obvious. Of course it's better to be loved. You can have all the degrees and achievements and fame in the world, but without love it feels a bit hollow. Do you think most men would agree? If your...
Every relationship starts to fade after a while. No, it's not you. It's not him, either. You can blame it on the way our brains are wired to prefer whatever feels new. In the early days of a relationship, the brain's reward system works overtime. It floods a lover's...
It's so tempting to believe you can fix him. You can see the things about his personality that are holding him back. If only he'd let you, you could help him become a great success in life. You'd help him! You'd back him! But he won't listen to you. He won't even try...
A special holiday is coming up. Maybe it's Valentine's Day, or your birthday, or your anniversary. You're excited. You love celebrating special occasions as a couple. This year, you're dating someone amazing. You think this really might lead somewhere. Maybe this...
Discover What Men Secret Want
There is a deep-seated "Gap" in communication that very few women (or men) understand. It's the #1 reason why men pull away. To be truly irresistible to a man, you MUST understand this gap, and the way feelings of love get confused and entangled in a man's mind.
I have read the entire program. Last night I decided I had nothing to lose and texted him the 12-word magic text. He replied this morning apologizing for missing my text last night. I replied using "Rachel's" template. It was almost the exact word for word exchange.
I was completely stunned! We finally connected this evening and talked for 40 minutes on the phone. He didn't declare his love for me but we haven't spoken since the night we broke up in March! He sounded relaxed and happy. I have no idea what will happen from here but it's definitely a "foot in the door".
I'm truly grateful for your program. It makes so much sense! Thank you!!