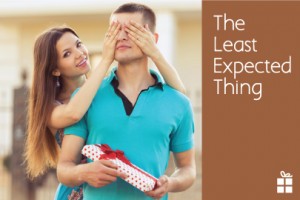 As a relationship coach, I've spent a great deal of time trying to figure out what creates romance. Romantic gestures come in all shapes and sizes. Little things like a bouquet of flowers, and big things like a surprise proposal. But almost every romantic gesture I can think of has one thing in common.
They're unexpected.
Spontaneity is what keeps the romance going strong. The question is how do you maintain spontaneity in your relationship? I'd like to suggest two things.
First, make it a point to do unexpected things for him. Guys don't typically get excited about flowers and chocolates, so you may have to get creative here. Cook his favorite meal or take him to his favorite restaurant for dinner. Take him to watch the action flick you know he's dying to see. If he's a sports fan, tickets to see his favorite team are always a good call.
You don't have to break the bank to pull this off. Maybe you can't afford tickets to see his favorite team. Sporting events are pricey. But you could encourage him to have his friends over to watch the game and make sure he has a guilt-free afternoon of guy time.
My second suggestion isn't all that different, but it's just as powerful. Look for unexpected ways to communicate how you feel. I'm talking specifically about the words you choose.
Long-term couples say, "I love you" with so much frequency that it's easy to forget how meaningful those words are. The phrase turns into a greeting and a goodbye. We're almost on autopilot when we say it.
Instead of sticking to the tried and true, find new and different ways to tell him how much he means to you. Share a song with him that embodies your feelings. Tell him how you thought of him during the day. Tell him your life is better, fuller, and richer because he's a part of it.
While I'd love just to give you a script to follow, that kind of defeats the purpose. You know your man, and you know yourself. Find unexpected ways to say "I love you" that fit both of you as a couple.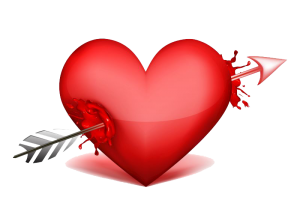 The key is being spontaneous enough to do or say things that are unexpected.
Granted, I'm hardly the first person to make this observation, but it's one of those truths we need to be reminded of from time to time. It's ridiculously easy to fall into habits and lose that sense of whimsy.
If you want him to really understand how you feel, make sure your actions and your words include unexpected romantic moments. In my experience, that's one of the best ways to keep the passion alive and strong.