Become His Secret Obsession
Discover the secret to connecting with a man so that he opens up his true self, the part that's reserved only for you, and builds an unbreakable bond of intimacy that will last a lifetime.
Learn More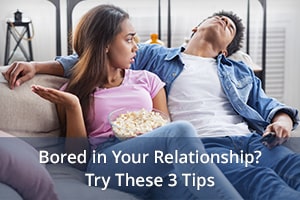 True or false: Being bored in your relationship is a red flag. When asked this question, many people would instinctively say yes. Being bored feels like a bad...
read more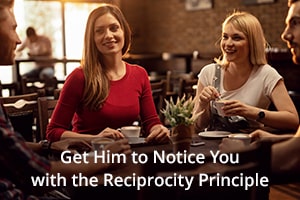 You're at a social event. You spot an attractive guy across the room. What are the chances he'll notice you? If there are only 10 other people there, the chances are pretty high. But if there are 100 people there, the chances are lower. He may never even make it to...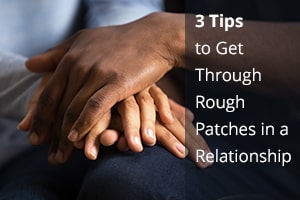 Happily-ever-after. That's what we're all looking for. And so when we get into a relationship, and it's NOT so happy, we start to wonder… Is this really it? Surely, if this were the right relationship, with the right person, we'd feel happy all the time! But, in fact,...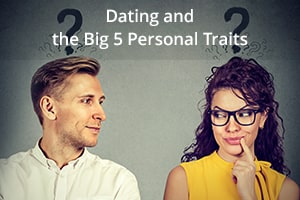 Carla found the romantic hero of her dreams. He was dark and brooding. He would show up unexpectedly and sweep her away on a surprise date, not telling her where they were going until they got there. Zachary had a quick temper, which Carla didn't like, but he was also...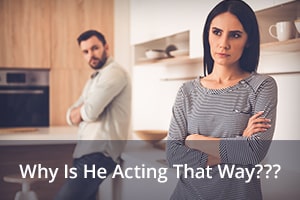 When Jaylene let herself in after a long day at work, she was surprised to see her boyfriend eating dinner without her. "Couldn't you wait for me?" she asked, putting down her purse and coming up behind him. She wrapped her arms around his shoulders and gave him a...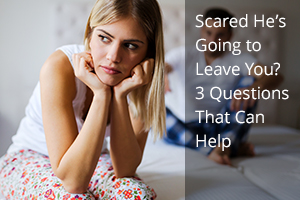 Caitlyn thought of herself as gentle and loving. She made others feel good. She tried to keep the peace. But her boyfriend Hudson was driving her crazy. It started a few months after they moved in together. Until then, she thought she and Hudson saw eye-to-eye on...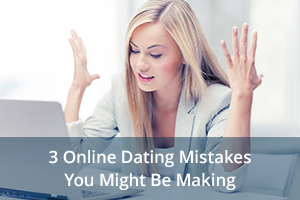 Amy Webb was failing at online dating. It's not that she wasn't a catch. She had been named in a shortlist of 5 women changing the world by Forbes. She had advised 3-star generals and the CEOs of some of the world's largest companies. But maybe it wasn't the best idea...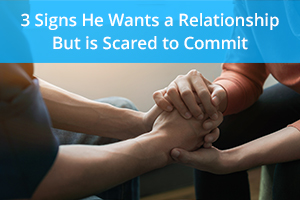 Jade came to me with a clear focus for what she wanted to work on. "I want to show my boyfriend that he can trust me," she said. "He had a really toxic relationship with his ex, and now he says he's scared of getting close to anyone else again. How can I help him get...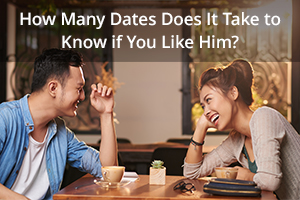 That first date is make or break. Either you feel a connection, or you don't. But maybe your first dates have all been ending the same way… You're just not feeling it with ANYONE. Sometimes you like the guy. But you're not sure if there's chemistry. Is it the guys...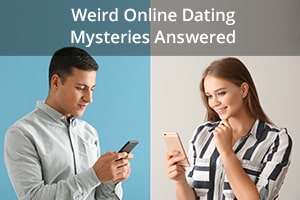 Ever wondered about some of the more curious aspects of online dating? Like why some men write mini-essays to you while others make do with, "Waz up, babe?" Or why some men come off as jerks from the get-go, despite the fact they're supposed to be trying to win you...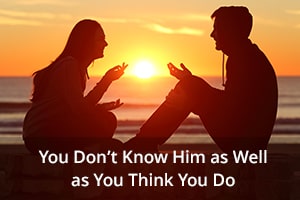 You can tell what he's thinking, even when he doesn't say a word. You can finish each other's sentences. You're in tune with him like no one else. That is sometimes what true love feels like… Knowing each other so well that words aren't necessary. But if this is true,...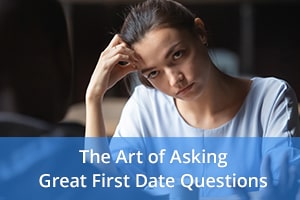 There's nothing worse than making all the effort to get dressed up and go out… Only to sit across the table from someone who can't carry on a conversation. You're the one asking the questions. You're the one filling in the silences. You're the one carrying on a...
When you text your guy and you don't get a reply right away, how do you feel? When you're in the mood to cuddle and your guy isn't, how do you feel? When you ask your guy what the plans are for the weekend and he tells you he's going to spend time with the guys… How...
I have read the entire program. Last night I decided I had nothing to lose and texted him the 12-word magic text. He replied this morning apologizing for missing my text last night. I replied using "Rachel's" template. It was almost the exact word for word exchange.
I was completely stunned! We finally connected this evening and talked for 40 minutes on the phone. He didn't declare his love for me but we haven't spoken since the night we broke up in March! He sounded relaxed and happy. I have no idea what will happen from here but it's definitely a "foot in the door".
I'm truly grateful for your program. It makes so much sense! Thank you!! 
14 Free Attraction Secrets
Enter your email to receive James Bauer's free 14-Day Attraction Secrets. This is a powerful program for building up any relationship, no matter the stage.