Become His Secret Obsession
Discover the secret to connecting with a man so that he opens up his true self, the part that's reserved only for you, and builds an unbreakable bond of intimacy that will last a lifetime.
Learn More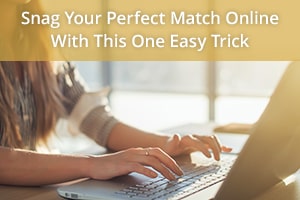 You wouldn't feel sorry for Bella. Bella was attractive. The kind of attractive that looks great on camera. She had straight, sleek hair, a small nose, and...
read more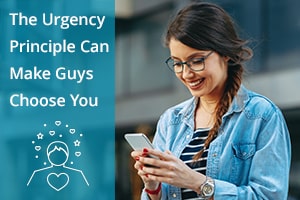 You're chatting with a gorgeous guy on Tinder. Not only is he super-hot, but he's let you know in no uncertain terms how attractive he finds you. Without intending it, your conversation has gotten a bit dirty. Sexual innuendos, double entendres, and suggestions that...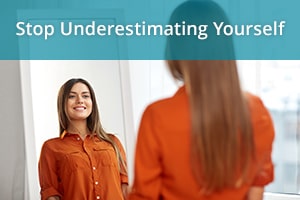 Sheryl Sandberg was a fraud. She was chief operating officer at Facebook. Forbes had named her the 5th most powerful woman in the world—even above former First Lady Michelle Obama. Yet she was plagued by the feeling that it had all been a big mistake. She knew she...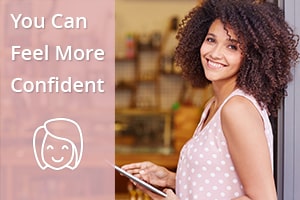 You're on a first date with someone you met online. You're sitting across from him, talking and laughing, but part of you is on edge. You can't relax. You haven't been able to relax since you got into the car to drive here. You normally don't worry what anyone thinks...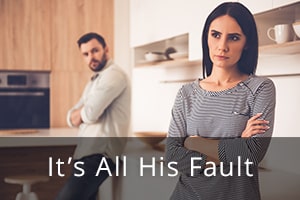 When everything goes wrong in your life, you know who to blame. It's him.  ? If he had been more supportive when you came home and told him about the problem you were having at work, you wouldn't have been so upset. You'd probably be having a nice evening right now....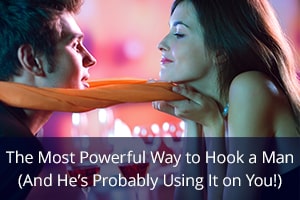 There's this guy. He's so exciting to be with. You always have the best time together. Even though you're normally able to relax and be yourself around men, something about this guy makes you want to impress him. And because you get the feeling he isn't impressed by...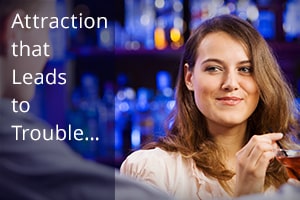 Think of the last guy you were attracted to. Someone you REALLY liked. Did being with this guy make you feel: Like you'd be happy forever if only he'd commit to you? But first you've got to show him how great you are and how great his life would be with you?...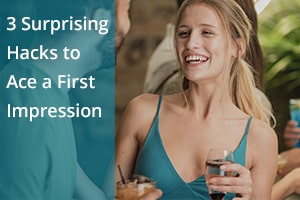 It's nerve-wracking enough to message someone online. But then to meet them in person? Terrifying! You can always put your best foot forward online. You can think about what you want to say before you type it. You can post that one photo (out of the dozens you took)...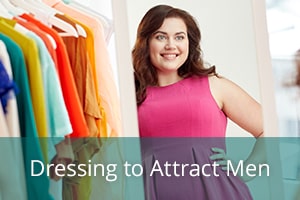 Is it better to be conventionally attractive… Or is it better to look interesting? I'll tell you what I've noticed about the effect this has for women, but first, let me tell you about guys who have tested this idea. "Peacocking" is rooted in Mother Nature's design...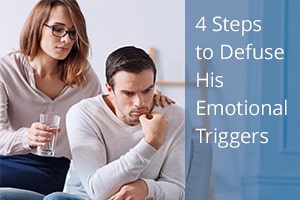 It was just a comment. All Amanda did was ask Ethan to pitch in to get chores done. Okay, maybe she mentioned the fact that all he was doing was sitting on the sofa staring at his phone. But it was a light-hearted joke. She wasn't being mean about it. Ethan blew up....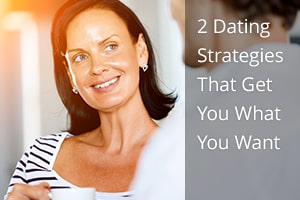 Which dating strategy appeals most to you? Get lots of male attention by learning exactly what to do to make men notice you and want you.Find your future husband by leading with your most authentic, vulnerable self. Every woman needs a different strategy at different...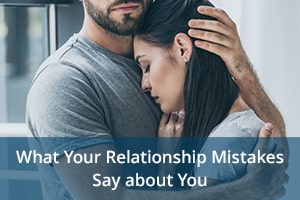 Do you worry much? One of the things I see a lot in my coaching practice is worry about relationship decisions and relationship mistakes from the past. Many of the women I talk to worry they've made the wrong choices. Stayed in the wrong relationship too long. Let go...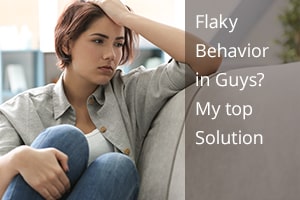 Think of the last guy who really flaked on you. What did he do? Didn't text/call you back. Disappeared on you. Didn't show up for a date. These days, it's common for someone to vanish off the face of the earth, whether it's ghosting (in which he disappears for good)...
I have read the entire program. Last night I decided I had nothing to lose and texted him the 12-word magic text. He replied this morning apologizing for missing my text last night. I replied using "Rachel's" template. It was almost the exact word for word exchange.
I was completely stunned! We finally connected this evening and talked for 40 minutes on the phone. He didn't declare his love for me but we haven't spoken since the night we broke up in March! He sounded relaxed and happy. I have no idea what will happen from here but it's definitely a "foot in the door".
I'm truly grateful for your program. It makes so much sense! Thank you!! 
14 Free Attraction Secrets
Enter your email to receive James Bauer's free 14-Day Attraction Secrets. This is a powerful program for building up any relationship, no matter the stage.