Become His Secret Obsession
Discover the secret to connecting with a man so that he opens up his true self, the part that's reserved only for you, and builds an unbreakable bond of intimacy that will last a lifetime.
Learn More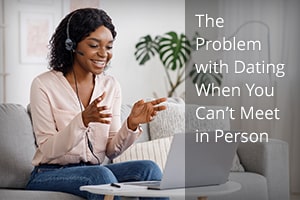 "How can you meet anyone without the internet?" Kasey was asking a rhetorical question. She honestly didn't believe there was any other way for her to meet a...
read more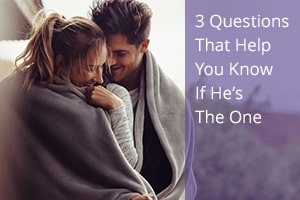 It's one of those questions I get asked all the time: "How do I know if he's the one, James?" My clients want to know if this is as good as it gets. What if there's someone out there who's better? What if they're wasting time with the wrong man when Mr. Right is still...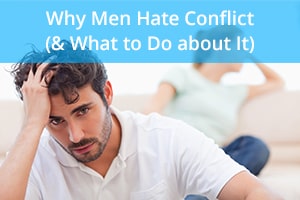 Keri never got angry. She saw herself as a calm person who got things done and didn't get caught up in drama. But inside she was starting to snap. She loved her boyfriend Brad. She really did. She just wanted them to be happy. And they would be happy… If Brad would...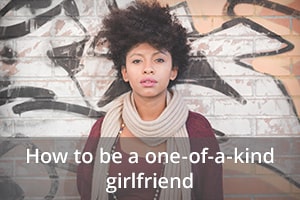 Every so often, a study comes out that makes me want to cheer. I can talk about the importance of being yourself as much as I like. But unless there's research to back it, it's just my opinion. And that opinion isn't shared by old-school dating advice, which tells...
Relationships are the biggest source of meaning for most people. But is it okay if you want more? As a dating and relationship coach, you'd be surprised how often I get into conversations with my clients about work life. Why? Because it's hard to be energized and full...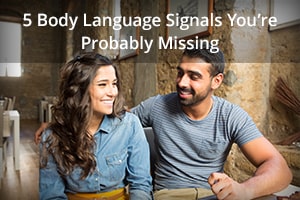 The benefits of being able to read body language are obvious: You know if he's interested even if he's not saying a word. You know if he's NOT interested before wasting your time. And you probably already know these 5 basic signs to look for. Is his body facing...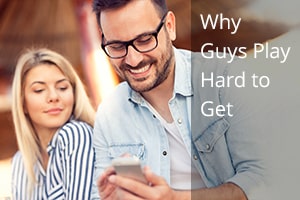 You may not immediately look at a guy and think, "He's playing hard to get." But guys play hard to get just as often as women do. Only it's called breadcrumbing, or benching, or stashing, or phubbing. (Don't know what these terms mean? I'll tell you in a moment.)...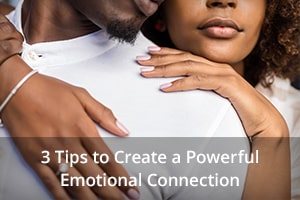 Aidan had never met anyone like her. His last girlfriend seemed to want one thing and one thing only: to have a big wedding. She invested in their relationship for a future payoff. So whenever Aidan let her down, he knew she would reassessing his suitability as a...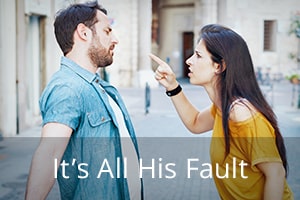 When everything goes wrong in your life, you know who to blame. It's him. 😊 If he had been more supportive when you came home and told him about the problem you were having at work, you wouldn't have been so upset. You'd probably be having a nice evening right...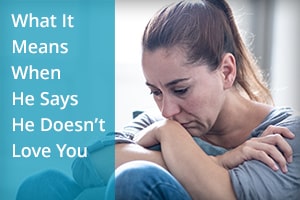 It's one of the worst things anyone can say: "I don't love you anymore." Those 5 words destroy you. The world you thought you lived in, the future you thought you had with this person, the connection you thought you shared… All gone. How could he say such a thing?...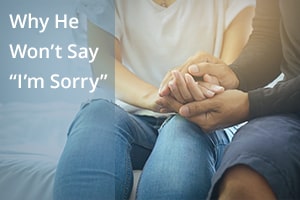 "Ow! You stepped on my foot!" Caitlin pushed her boyfriend away. "Well, you shouldn't have been standing behind me!" Drake turned to face Caitlin, who was hunched over clutching her foot. "I was standing there because I was trying to help you," she said, exasperated....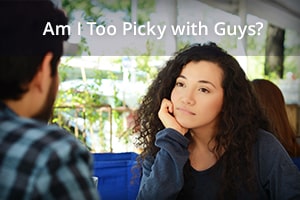 It's one of the questions I get asked a lot: "Am I too picky with guys?" Have you ever wondered that? Are you worried you'll run out of options if you keep turning down guys who are interested? Do you wonder whether you're turning away guys who could have made you...
I have read the entire program. Last night I decided I had nothing to lose and texted him the 12-word magic text. He replied this morning apologizing for missing my text last night. I replied using "Rachel's" template. It was almost the exact word for word exchange.
I was completely stunned! We finally connected this evening and talked for 40 minutes on the phone. He didn't declare his love for me but we haven't spoken since the night we broke up in March! He sounded relaxed and happy. I have no idea what will happen from here but it's definitely a "foot in the door".
I'm truly grateful for your program. It makes so much sense! Thank you!! 
14 Free Attraction Secrets
Enter your email to receive James Bauer's free 14-Day Attraction Secrets. This is a powerful program for building up any relationship, no matter the stage.