Become His Secret Obsession
Discover the secret to connecting with a man so that he opens up his true self, the part that's reserved only for you, and builds an unbreakable bond of intimacy that will last a lifetime.
Learn More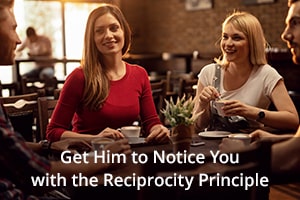 You're at a social event. You spot an attractive guy across the room. What are the chances he'll notice you? If there are only 10 other people there, the...
read more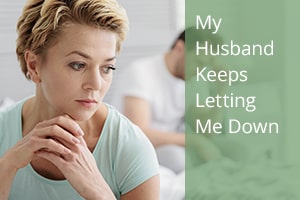 Skye knew she'd found the One… Until they moved in together. This awesome boyfriend who made her laugh and fixed her scrambled eggs and took her mud car racing morphed into someone she didn't recognize once they were married. He was terrible at making her feel better...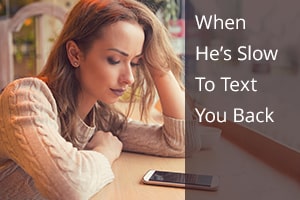 You sent him a text this morning. Nothing important. You were just checking in. But now it's noon. You still haven't heard from him. He should be off on his lunch break. Even if he was super-busy all morning, he always checks his phone at lunch. So you send another...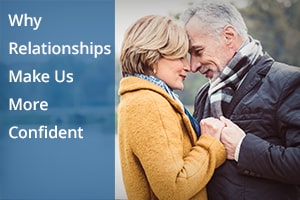 It's hard not to need the man you love. You want to lean on him. You want to rely on him. You want him to be your rock when life gets you down. But you've heard that the best relationships are interdependent, not codependent. It's not his job to make you happy. Your...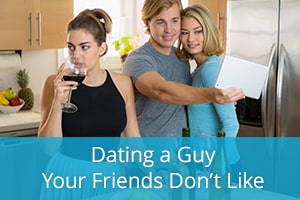 Question 1. Would you date someone your parents didn't approve of? Question 2. Would you date someone your friends didn't approve of? The research is in. The days of listening to parents are over. You're much more likely to be swayed by your friends' opinion....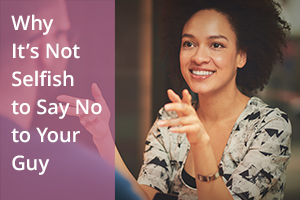 I'm going to ask you a really tough question. Here it is. Your guy has asked you to do something you REALLY don't want to do. Do you: Say yes … but end up feeling resentful? Say no … but end up feeling guilty? It's impossible, right? Either way, you end up feeling...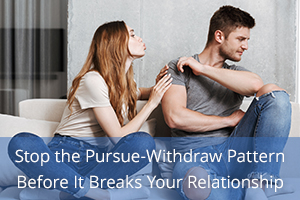 Madison didn't want to fight. Her relationship felt suffocating, but she didn't know how to tell her boyfriend that she didn't want to spend every weekend with him. She felt she owed it to him to arrange her schedule around him, but she'd begun to resent it. She'd...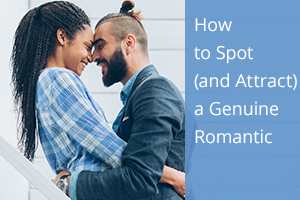 Karen wanted the whole shebang. A man she could stroll with along the city streets, window-shopping and ducking into cafés for hot chocolates and pastries. A man who'd present her with an elaborately wrapped gift box, containing a bracelet he knew she coveted but...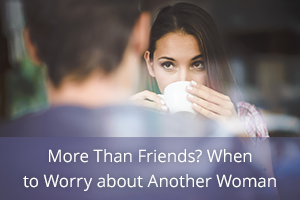 Alexis hoped she was overreacting. "He says they're just friends, and I want to believe him," she told me. "The problem is, I know women like her. They get close just because they can." Alexis' boyfriend Eric was a good guy. He was friendly, easy-going, and sociable....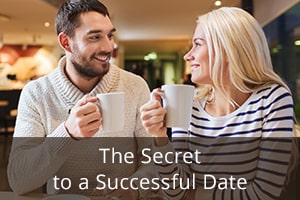 I want to get your take on something… Who is responsible for the success of a date? He is. You are. You're both equally responsible. Got your answer? It probably seems pretty obvious to you. But for me all three of those options hold a little truth. No matter which...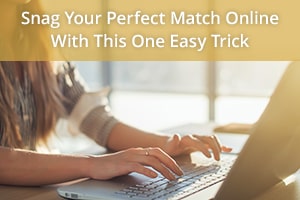 You wouldn't feel sorry for Bella. Bella was attractive. The kind of attractive that looks great on camera. She had straight, sleek hair, a small nose, and full lips. She never had any problems buying clothes; everything fit her. But Bella had her own problems. She...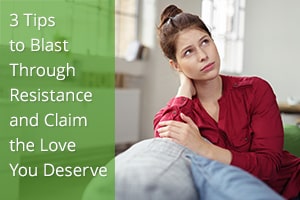 Quick, tell me 3 things you should be doing right now to find love. _______________ _______________ _______________ Did a few things spring to mind? Most of us know what we could or should be doing to live a better life. We have goals that matter to us, a rough idea...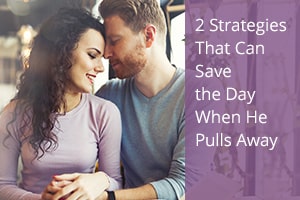 He's pulling away. You can feel it. It's not just that he's not contacting you as often. It's the way he communicates. Almost as if he's irritated by you. As if it's a big effort to pick up his phone and text you back. It hurts. It hurts because you thought you had...
I have read the entire program. Last night I decided I had nothing to lose and texted him the 12-word magic text. He replied this morning apologizing for missing my text last night. I replied using "Rachel's" template. It was almost the exact word for word exchange.
I was completely stunned! We finally connected this evening and talked for 40 minutes on the phone. He didn't declare his love for me but we haven't spoken since the night we broke up in March! He sounded relaxed and happy. I have no idea what will happen from here but it's definitely a "foot in the door".
I'm truly grateful for your program. It makes so much sense! Thank you!! 
14 Free Attraction Secrets
Enter your email to receive James Bauer's free 14-Day Attraction Secrets. This is a powerful program for building up any relationship, no matter the stage.