Become His Secret Obsession
Discover the secret to connecting with a man so that he opens up his true self, the part that's reserved only for you, and builds an unbreakable bond of intimacy that will last a lifetime.
Learn More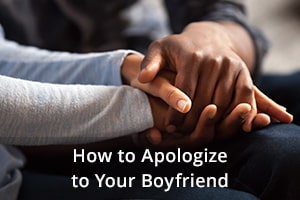 You knew you said the wrong thing the instant it came out of your mouth. You could see it in his face. The instant coldness. The refusal to look at you. The...
read more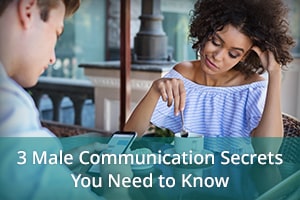 Bethany was fed up. Her boyfriend Dan didn't talk to her anymore. Well, it wasn't that he didn't talk to her. But they didn't talk like they used to when they first got together. He didn't seem interested in her anymore. They'd go out for a meal together, and instead...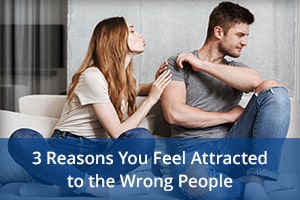 Thinking back over every guy you've ever dated… Do you wonder why you picked some of them? Were there some mistakes? By that I mean guys who didn't make you feel good? Did you ever behave in ways that were completely out of character for you? Did you ever date a guy...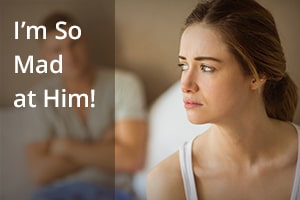 It's not fair. What he's doing to you isn't right. You've been nothing but wonderful to him. You've been there for him. You've put aside your own needs. You've been patient. And he doesn't even try to change. Well, sometimes he tries. When he does, it's amazing. It's...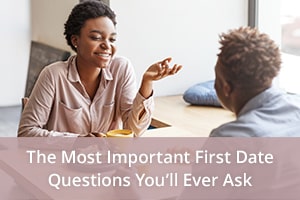 When you go on a first date, so many questions run through your head. Will he like me? Will I like him? What if we have nothing to say to each other? What if I say the wrong thing? Those questions keep circling in your mind, making you feel sick with worry. How am I...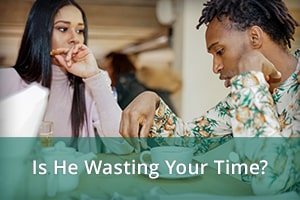 A relationship is a HUGE investment of time and energy. And you're investing your heart. Why would you give your heart to someone who just wants to play around? Sometimes, it's easy to tell who the timewasters are. They're the guys who admit they're not looking for...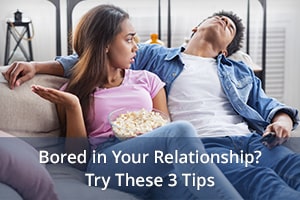 True or false: Being bored in your relationship is a red flag. When asked this question, many people would instinctively say yes. Being bored feels like a bad sign. No one wants to go somewhere boring, or talk to someone boring, or do something boring. So why would we...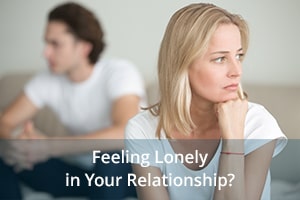 When Briella fell for Nick, she knew she'd never be alone again. This was her twin flame. This was her soulmate. It was so easy to be with Nick that she found herself turning down invitations to go out with friends, so she could stay home with him. He understood her...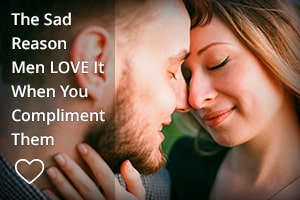 If you were dating a guy, and he NEVER complimented you on how you looked… You'd think something was wrong! How hard is it to say, "You look nice"? A compliment lets you know he's attracted to you. It shows he's paying attention. When you turn on the radio and hear a...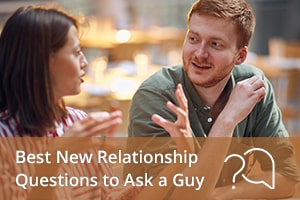 Half the problem on a date is keeping the conversation flowing. Unfortunately, most of the time that's up to you. How many times have you found yourself carrying the entire conversation while the guy you're with sits across from you, sips his drink, and nods every so...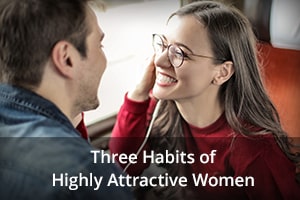 Everyone has a "type." The men you find attractive aren't necessarily the same ones your best friend finds attractive. But if you take a group of men, chances are, you and your friends would agree on which are the most attractive of the bunch. That attractiveness...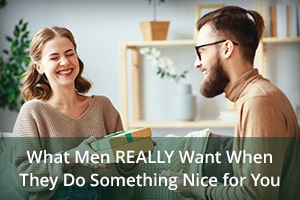 If another woman does something nice for you, how do you respond? You thank her, of course… And then you probably start thinking of a way to repay her kindness! When someone does something nice for you, you do something nice for them. But what happens when a man does...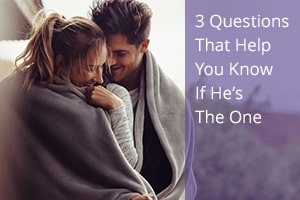 It's one of those questions I get asked all the time: "How do I know if he's the one, James?" My clients want to know if this is as good as it gets. What if there's someone out there who's better? What if they're wasting time with the wrong man when Mr. Right is still...
I have read the entire program. Last night I decided I had nothing to lose and texted him the 12-word magic text. He replied this morning apologizing for missing my text last night. I replied using "Rachel's" template. It was almost the exact word for word exchange.
I was completely stunned! We finally connected this evening and talked for 40 minutes on the phone. He didn't declare his love for me but we haven't spoken since the night we broke up in March! He sounded relaxed and happy. I have no idea what will happen from here but it's definitely a "foot in the door".
I'm truly grateful for your program. It makes so much sense! Thank you!! 
14 Free Attraction Secrets
Enter your email to receive James Bauer's free 14-Day Attraction Secrets. This is a powerful program for building up any relationship, no matter the stage.