Become His Secret Obsession
Discover the secret to connecting with a man so that he opens up his true self, the part that's reserved only for you, and builds an unbreakable bond of intimacy that will last a lifetime.
Learn More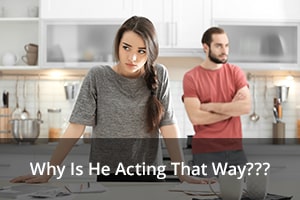 When Jaylene let herself in after a long day at work, she was surprised to see her boyfriend eating dinner without her. "Couldn't you wait for me?" she asked,...
read more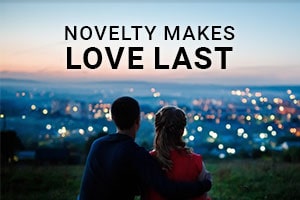 Every relationship starts to fade after a while. No, it's not you. It's not him, either. You can blame it on the way our brains are wired to prefer whatever feels new. In the early days of a relationship, the brain's reward system works overtime. It floods a lover's...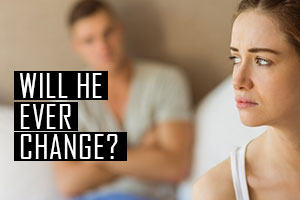 It's so tempting to believe you can fix him. You can see the things about his personality that are holding him back. If only he'd let you, you could help him become a great success in life. You'd help him! You'd back him! But he won't listen to you. He won't even try...
Have you looked on Tinder lately? Tons and tons and TONS of men… But hardly any dead ringers for Mr. Right. As you scroll through profiles on your dating app of choice, you sigh. Where are all the high-quality men hiding? It's like finding a needle in a haystack. You...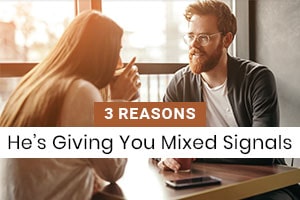 He's doing it to mess with your head. At least, that's what it FEELS like. If he really cared about you and what you have together, then he wouldn't give you mixed signals, right? He'd be consistent. He'd say how he felt. Instead, you're stuck wondering why he never...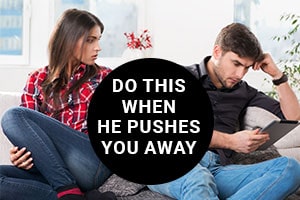 You know the instant he starts to push you away. You can feel it. He doesn't look at you. His kisses are cold. He makes plans for himself without you. That's when the panic hits. You're losing him. You know it. You've got to do something to save your love. You've got...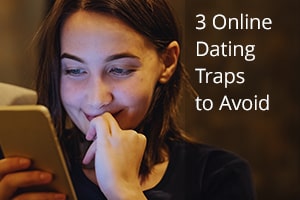 When you see a guy's profile, you instantly know whether he's a catch. You just get a FEELING about him. You look at his picture. You read between the lines of his profile. You imagine him in your head. Then you start writing back and forth to each other… And you...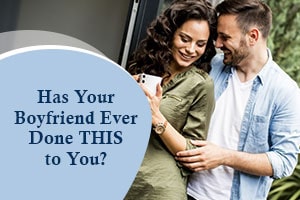 A special holiday is coming up. Maybe it's Valentine's Day, or your birthday, or your anniversary. You're excited. You love celebrating special occasions as a couple. This year, you're dating someone amazing. You think this really might lead somewhere. Maybe this...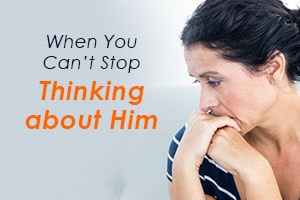 If you can't stop thinking about a guy… Does that mean you're meant to be together? If this guy really didn't matter, then surely you'd forget about him. Instead, you find yourself thinking of him at odd moments... Wondering what he's doing now… Remembering funny...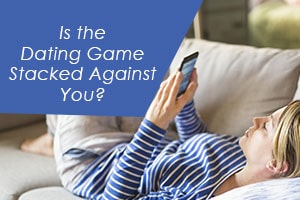 Have you ever felt that online dating is stacked against you… Unless you're incredibly photogenic, in your twenties, and live in a metropolitan area packed with singles? Most men won't even see your profile because of their filters. That's because online dating...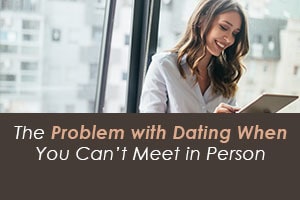 "How can you meet anyone without the internet?" Kasey was asking a rhetorical question. She honestly didn't believe there was any other way for her to meet a man. Since switching to a job working entirely from home, she relied on social media as her only opportunity...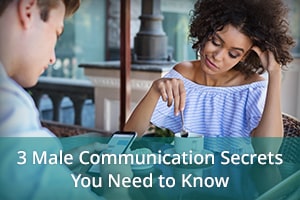 Bethany was fed up. Her boyfriend Dan didn't talk to her anymore. Well, it wasn't that he didn't talk to her. But they didn't talk like they used to when they first got together. He didn't seem interested in her anymore. They'd go out for a meal together, and instead...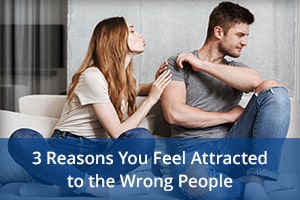 Thinking back over every guy you've ever dated… Do you wonder why you picked some of them? Were there some mistakes? By that I mean guys who didn't make you feel good? Did you ever behave in ways that were completely out of character for you? Did you ever date a guy...
I have read the entire program. Last night I decided I had nothing to lose and texted him the 12-word magic text. He replied this morning apologizing for missing my text last night. I replied using "Rachel's" template. It was almost the exact word for word exchange.
I was completely stunned! We finally connected this evening and talked for 40 minutes on the phone. He didn't declare his love for me but we haven't spoken since the night we broke up in March! He sounded relaxed and happy. I have no idea what will happen from here but it's definitely a "foot in the door".
I'm truly grateful for your program. It makes so much sense! Thank you!! 
14 Days to Becoming Irresistible
There's a secret to attracting men who love you for you. Most women don't get this for one simple reason. Enter your email to discover the truth in our FREE 14 Days to Becoming Irresistible email series.