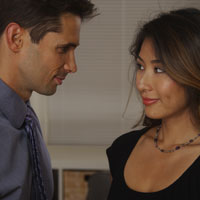 You can tell a lot about a person within seconds of meeting them.
That works in favor of finding your match. That is…unless you try to play it cool.
Let me tell you why the man of your dreams might pass you by if you suppress your natural flirting instincts.
A lot of women are cautious about flirting.
Sometimes the caution is there because of a belief that goes something like this: "I'm looking for a serious relationship, not some sort of silly fling. I don't want to send the wrong message."
At other times, the caution is in response to the false notion that showing low interest is a form of "playing it cool." Playing it cool is better achieved through balanced pursuit.
Balanced pursuit generates what's called "romantic tension." It's that special excitement that unfolds in a relationship when both partners are clearly interested but without revealing all their cards at once.
Balanced pursuit means there's a balance between his efforts to initiate closeness and your own matching efforts. If you've ever enjoyed a romantic movie or novel, is because the author got the romantic tension element right in the story.
True attraction stems from a stirring deep inside that draws out a desire to know the real you. He won't sense that attractive spark of life inside you when your caution prevents you from flirting.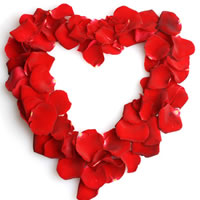 Here's the mistake many women make.
She asks him a set of questions about his job, where he lives, or other "qualifying" questions in a level, cautiously polite manner. Then she makes a canned move to wryly give him her phone number.
Do this and he will think you're desperate. Here's why.
You didn't seem the least bit into him, so why would you give him your phone number unless you're just desperate for a date? Don't do this. You can do better.
The truth is, there really is no way to know who's going to turn out to be Mr. Charming, and who's going to lose your interest. Because you can't know in advance, you must make a choice. How are you going to approach the men you meet?
Are you going to approach them all with a cautious mask that you only take off once he's proven he's the right guy?
Or will you approach them with the full glow of your true personality radiating outward toward everyone you meet? I strongly advise the latter.
Remember, you want to attract someone who finds your particular expression of life to be beautiful and attractive in a way that goes far beyond physical beauty.
If a man interests you, it's important to show it! Don't hide who you really are, or your perfect match just might pass you by.
At BeIrrisistible.com, we specialize in bringing out the purest and brightest forms of attraction in women.
Our aim is to supply you with the knowledge and resources that will create irresistible attraction, bringing the right kind of guys into your life.
Learn how you can supercharge your powers of attraction by watching my free presentation below. Click the link now to transform your future.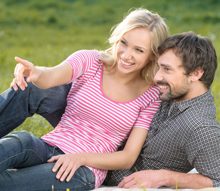 Learn the #1 Hidden Reason Men Fall In Love (He'll Thank You For This)