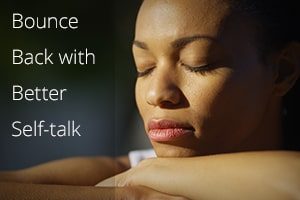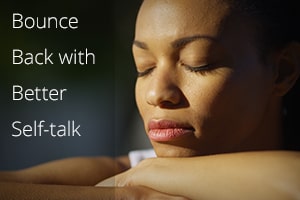 Think of your last REALLY BAD dating experience.
The guy who arrived at your dinner date … only to confess he'd already eaten.
The guy who vanished into thin air while you were freshening up in the bathroom.
The guy who failed to mention he was married.
The guy who dissed every single thing you liked.
Fill in your own horror story here.
Hopefully you can laugh about it now.
But sometimes thinking about it can still make your blood boil.
What is WRONG with these guys? What happened to basic human decency? Surely a guy who wants a girlfriend would make SOME effort.
Hold on a moment…
Pay attention to the story you're telling yourself.
The way you explain away bad dates can have a BIG impact on your health, happiness, and chances of finding love.
When you see a bad dating experience as:
A one-off, something that's unlikely to happen again
Not your fault, and
Something that has no real effect on the rest of your life
Then you'll bounce back faster, feel better, and enjoy greater success the next time around.
So how does it work?
It all comes down to your explanatory style.
Your explanatory style is the way you tend to explain positive or negative events to yourself. It's how you make sense of the things that happen to you.
Some people are optimists. When things go wrong, they see it as a short-term setback caused by factors beyond their control.
Other people are pessimists. When things go wrong, they believe that THEY did it, it's THEIR fault, and the problem will last forever.
This goes beyond just seeing a glass as half-full or half-empty!
Optimistic people have a knack for explaining away the bad things that happen to them, such that those experiences don't make them feel bad about themselves.
Pessimists use those bad experiences to fuel their belief that there's something wrong with them, nothing ever turns out right, and the entire world is messed up.
Have you ever thought to yourself:
"I'd better face it. I'm just no good at relationships. I'll never be able to keep a man interested for the long-term."
Then that's a pessimistic explanatory style.
If you believe there's something wrong with you—you're no good at relationships—and there's something wrong with the world—all men are jerks—and nothing will ever change…
Then you're setting yourself up for a lifetime of disappointment.
So let's change that!
Let's look at a new story you can start telling yourself, one that will make those bad experiences laughable instead of depressing.
Anyone can have a bad date. Anyone can get dumped. Bad experiences happen to all of us.
What takes the sting out of them is believing that the underlying problems are impersonal, impermanent, and limited in scope.
IMPERSONAL
When something bad happens to you, do you automatically blame yourself?
Then break the habit.
Instead of taking on the blame, consider what other factors may have contributed. Was he having a bad day? Were you missing some critical information? Might he have treated just about anyone else the same way?
You get to choose the explanation, as long as it makes you cope better.
IMPERMANENT
So you've had 5 bad dates in a row.
Will the next date be a bad one, too?
Don't assume your past predicts your future.
Just because you haven't had a great date YET doesn't mean the next date won't send you home with a great big grin on your face. You never know what will happen.
Treat each bad experience as a one-off. This one didn't work out. Next, please.
LIMITED IN SCOPE
You're walking out of the coffee shop after yet another disastrous date when you drop your phone and the screen shatters. "Great!" you think sourly. "Just my luck."
Do you REALLY think that the success (or lack thereof) of your date caused you to drop your phone?
Of course not.
It just FEELS that way. It feels like you're stuck in a streak of bad luck.
Whatever happens in your love life, leave it there. Don't let a bad date affect how much fun you have with friends or whether you feel confident speaking up at work.
So things aren't going as hoped in one area of your life. That doesn't mean the rest of your life can't be awesome.
We can't control what happens to us.
But we CAN control the story we tell about those events.
By refusing to treat bad experiences as your fault or as evidence that things never work out for you, you protect your mentality, mood, and confidence. You explain them in a way that allows you to put them behind you.
Your next date could be your last first date. Why don't you arrange to meet someone and see?