Develop Irresistible Attraction
Discover the secret to connecting with a man so that he opens up his true self, the part that's reserved only for you, and builds an unbreakable bond of intimacy that will last a lifetime.
Learn More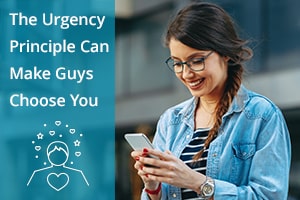 You're chatting with a gorgeous guy on Tinder. Not only is he super-hot, but he's let you know in no uncertain terms how attractive he finds you. Without...
read more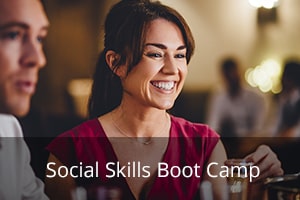 I like confident people. Especially when the source of their confidence is good social skills (rather than good looks, wealth, or accomplishments). Because, here's the thing about a person who is socially adept… They can: make you feel good about yourself, help...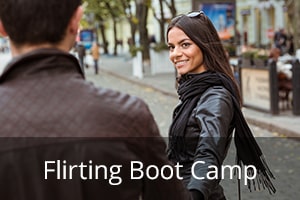 Flirting is essential to building AND maintaining romantic relationships. Whether you've been too self-conscious to start, or you just want to expand your comfort with flirting, this article will help. We're going to rapidly review the basics…the "active ingredients"...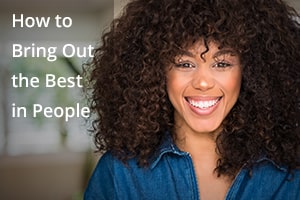 Do you instinctively know things about people the moment you meet them? Most people do. Because we pick up on nonverbal signals. I recently walked into a room of 13 people and immediately sensed something different about one of them. She was their leader. It was a...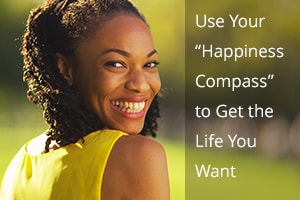 You want what you want. Quick—list 5 things you really want. Things you know will make your life better. What was on your list? Your dream job, dream house, dream car, dream body, dream guy? We all know our lives would be better off with a fatter bank account, more...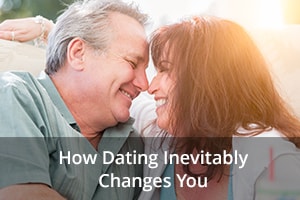 Do you ever wonder what would be different in your life if you hadn't dated the men you've dated? Do relationships actually change who we are? If you're a fan of the TV show Parks and Recreation, you may remember Ann's dating adventures in the third season. She...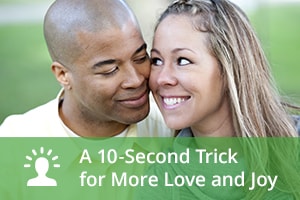 I'm about to share with you an exercise approved by the HeartMath Institute, a Google pioneer, Dr. David R. Hamilton, and the Dalai Lama. This simple exercise takes just 10 seconds a day… But those 10 seconds will have a far-reaching impact on your life. You'll feel...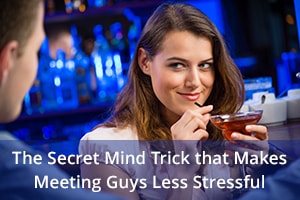 Where do you go to meet guys? For some, that's the bar scene. Sure, it's not ideal, but it is a place full of men. For others, it's the gym. Or church. Or the grocery store. Or even the office. Whatever your preferred location, imagine it down to the last detail. What...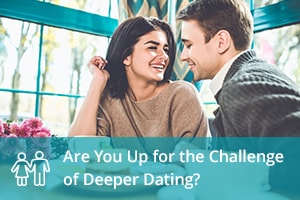 Why do you date? To find someone to love for a lifetime, right? And the best way to do that, most of us assume, is to become the best version of ourselves we can possibly be. Invest in yourself, and love will come calling. But Ken Page has a different idea. He wants...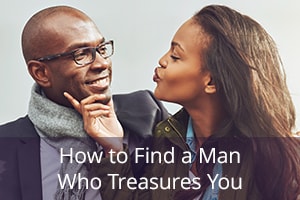 Amanda came to me with an interesting concern. She was reading romance novels. Nonstop. And every time she did, she felt like crying. Because her relationship was so far from the love depicted in those pages. "I wonder if it's me," she said. "If I was more amazing,...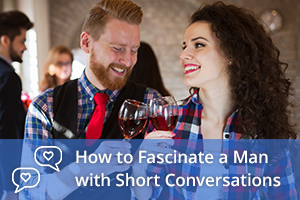 There's a way to fascinate a man's mind. It's very simple and it works. I'm going to tell you that method and show you how to use it. But let's first consider the point of conversation.   (By the way, I have a special report on conversation topics that fascinate men...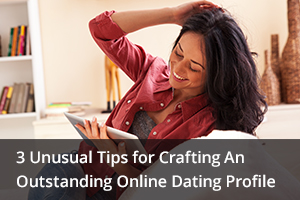 Many of my clients met their perfect partner online. The numbers keep growing. Half of all American singles have done an online dating profile, and 40% have dated someone they met online. It's hard to remember there was ever a stigma against online dating. (It's even...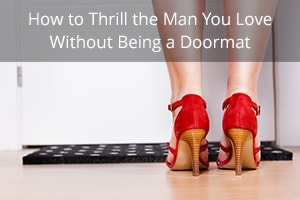 Jamie came into my office in a huff. She pulled off her beanie and plunked down in the chair. Her tawny hair frizzed in all directions. "Something happen?" I asked. "No." She waved my concern aside. "It's just … well, something a friend of mine said." She twisted the...
Discover What Men Secret Want
There is a deep-seated "Gap" in communication that very few women (or men) understand. It's the #1 reason why men pull away. To be truly irresistible to a man, you MUST understand this gap, and the way feelings of love get confused and entangled in a man's mind.
I have read the entire program. Last night I decided I had nothing to lose and texted him the 12-word magic text. He replied this morning apologizing for missing my text last night. I replied using "Rachel's" template. It was almost the exact word for word exchange.
I was completely stunned! We finally connected this evening and talked for 40 minutes on the phone. He didn't declare his love for me but we haven't spoken since the night we broke up in March! He sounded relaxed and happy. I have no idea what will happen from here but it's definitely a "foot in the door".
I'm truly grateful for your program. It makes so much sense! Thank you!!