Men, Dating and Your Biological Clock:
Use the Pleasure Principle to Slow the Hands of Time
Hello again, it's Amy.
No need to be alarmed. That ticking sound you hear is not a bomb.
It's your biological clock counting down the minutes of your life.
So … are you going to let it define you or are you going to enjoy your time on this planet?
What Time is It?
You know I don't pull any punches, so today's book talks specifically to women "of a certain age". Specifically those who feel time is running out for them to be a mother.
This book addresses the feeling of desperation that can happen when we believe time is against us, and how we might address that feeling so it doesn't ruin our appreciation of life and the people in our lives.
Here's the Rub
The dilemma most women face when it comes to men and children is this: Do I hold out for true love and risk becoming too old to have children, or do I marry the first guy that proposes and not worry so much about finding my soulmate?
What's Wrong with Men?
Many men in their 30's and 40's might want children, however most often they want them in the future.
They don't want to be tied down to family life just yet.
And what do you do if you're already dating someone and you feel you might push him away with all this "baby talk"?
Or worse, you don't push and never have a family?
Is this the universe's way of playing some kind of cruel cosmic joke on us?
Here's some good news!
You have more options than you realize. A few things you can do right now are:
Work to transform your negative attitude about your biological clock to a positive one. What ideas do you have about it? Who first talked to you about it? Has it affected any of your life choices?

Prepare for the time you will get pregnant by deciding how many children you want, talk to your doctor about any issues that could arise, ensure your job offers maternity leave, think about adoption as an option, or should you freeze your eggs?

Be confident, positive, and relaxed as you move toward your goal letting go of expectations. Don't blame men or that dreaded biological clock.
This book considers ways to change your outlook and prepare for the scenario you desire.
3 Steps to Change How You View the Motherhood Situation
Reframe the issue

. According to the late Wayne Dyer, "If you change the way you look at things, the things you look at change." Didn't get your MRS degree in college? That's cool. Most women wait longer to get married and start having children and that's good because you're more mature and will make a better mother.

Reclaim your power. If you're 100% sure you want children then make certain you and your body are ready to do so by being in great physical and mental condition. Talk with your doctor, minimize stress, exercise, take a daily vitamin with folic acid, and don't smoke or drink.
Refocus your life's path. Move toward pleasure and away from pain. Don't let fear steal your motivation or your dream.
Men, Dating and Your Biological Clock: Use the Pleasure Principle to Slow the Hands of Time teaches you how to let go of expectations whether they're yours or someone else's. If a man says he doesn't want children, believe him and don't try to change his mind.
There are many ways you can be a mother. Nurture others, give birth metaphorically with a creative project, adopt a child, or perhaps you'll marry a man who has children. Life is a journey so enjoy it and remember that whatever happens you will be fine.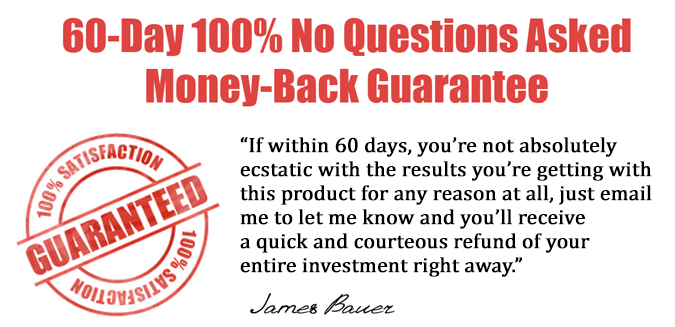 Sounds pretty good, right?

Then click the button below to gain access to Men, Dating and Your Biological Clock: Use the Pleasure Principle to Slow the Hands of Time right now!