5 Steps to Getting Lucky in Love
How to Find the One Who Completes You
Hello again, Amy here!
I've written a new e-book and it's for everyone who's looking for love.
Do you feel like you've tried it all? Setups through friends, online dating, going to bars, speed dating, hanging out in the produce aisle at the grocery store?
Are you still waiting for Lady Luck or the Universe to send you "the one"?
Expecting a neon arrow to appear out of nowhere pointing directly to the person you are meant to be with?
Or maybe the heavens will open up, the angels will sing, and a ray of sunlight will point out the person who was meant for you.
Sounds doable, right? Ha, ha, sure!
That's what I used to think but then I realized I was doing it wrong.
This is something you are not taught in school.
The secret is – Luck only works when you're prepared.
Think about any "overnight success."
What no one ever sees are the years of blood, sweat, and tears.
First, you must believe:
Believe in yourself

Believe that you're worthy of love.

Believe that you'll find it.

Be willing to make mistakes.

Persevere long enough to reach your goal.
That last one is the toughest. But forge ahead. The best is yet to come.
Just like an actor trying to "break into" show business, working two jobs, going to endless auditions, eating ramen noodles at every meal, sleeping on the floor, and sharing a studio apartment with 4 other people, eventually you'll reach your goal if you stick with it and you'll gain invaluable life experience while doing so.
So now it's time to learn to make your own luck! Ready?
With my five simple steps, you can find love and also use these same steps to achieve other life goals.
You'll be ready for what comes your way and willing to take advantage of it.
Because expectations shape our experiences, when we expect good things to happen, they will.
 Set a clear intention


Get specific about what you want. When you know exactly what you want, it helps you make a clearer plan on how to achieve it.

Know you deserve love


Be careful of the tapes you play in your head. Keep them positive. You may have spent years telling yourself you're unlovable or unworthy of love. Believe that you deserve it, because you do!

Send out positive vibes


Think about it, when you're positive and loving life you draw more people towards you.

Get in the flow


Jump in the deep end. Be willing to make mistakes and do what's necessary to reach your goal(s). In the end, you'll be glad you did.

Let go of the outcome


Keep your vision in mind but don't miss out on the joys of life in the meantime. Let the universe handle the outcome. Enjoy the journey instead of always looking for the end result.
Of course, I will walk you through each of these steps in further detail in the e-book. So if you're ready to reach for your goals whether they're love, career, health, and more, purchase my e-book, 5 Steps to Getting Lucky in Love, today!
5 Steps to Getting Lucky in Love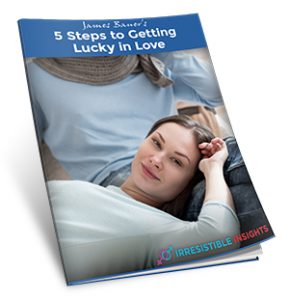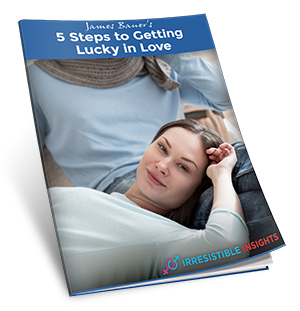 Simply download this mini-course in pdf and video format so you can conveniently get these insights anytime, anywhere.
And if you're not satisfied with 5 Steps to Getting Lucky in Love for any reason… just send me an email and I'll refund every penny, no questions asked.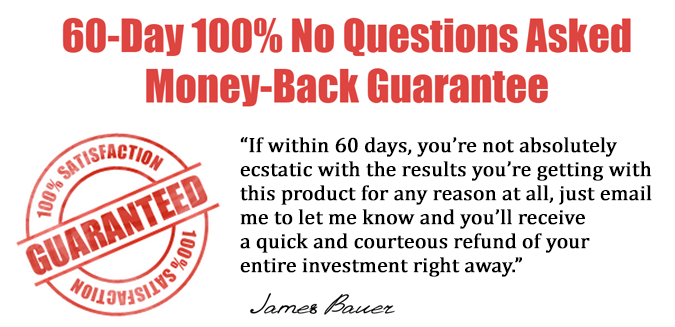 Does that sound good?
Then click the button below and get access to 5 Steps to Getting Lucky in Love right now!

Questions? Call 1-800-755-4364 or contact Support.
Wishing you all the best,
Amy Waterman and James Bauer
---
Want to learn more about our iron-clad, 60-day, 100% refund policy?
Check out our refund video below