It's Not You, It's Me
How much trust should you invest in a relationship?
Hey, it's Amy again,
Today let's talk about trust — or a lack thereof.
We've all been there … the end of a relationship.
And in our despair we look back through and agonize over every piece of the puzzle to find out at what point it all went wrong.
Like a hyper-vigilant detective with a giant magnifying glass we comb through every single detail.
Then come the questions and self doubts:
How many more times can I endure this before I find the right guy?
Will I EVER find the right guy?
Does he even exist?
What is wrong with me?
Is it my choice in men?
Am I a magnet for losers?
He seemed so perfect in the beginning. What happened?
It seems like we're in one of two camps when it comes to relationships.
We are either idealists thinking that life is beautiful all the time or we are realists believing there is no one in the world we can trust.
However, in loving relationships we need to remember that love and trust are two entirely different things; that's why there are different words for each.
Look at each word individually. Is it possible to love someone even though you may no longer trust that person? But if that's the case then you will never have true intimacy without trust.
Is that all there is though, one end of the spectrum or the other?
What if there's a middle ground where you can feel comfortable with your partner?
A place where you choose how much or how little you trust him? And believe me, trust WILL fluctuate over time.
The present day provides us with so many ways to "spy" on someone using email, and social media sites.
If you look hard enough you may be able to find something that will make you second-guess your man.
But should you?
Should you go to all that trouble and spend a good deal of your free time checking up on him to try to find something faulty in his character?
Instead of looking for ways to end the relationship with your partner or creating a scenario in your head that may or may not be true, why not spend that time looking inward and dissecting the reasons you are not strong enough in yourself to trust others?
The best thing you can do for your relationship is to ensure you take a step back every now and then for a quick reality check.
Everyone's fallible. We're all human.
That means you, me, your man and everyone else out there!
We will all make mistakes from now until we breathe our last breath.
Trust begins inside each one of us.
Once we are strong in our beliefs about ourselves we can learn to trust our ability to move on despite the difficulty.
Knowing you can survive a breakup, however painful it may be, will give you the strength to pick up the pieces and move forward in your life.
If you want to improve your current relationship or are looking to start over with more inner strength, look no further.
This book is for you!
When Trust Issues Threaten Your Relationship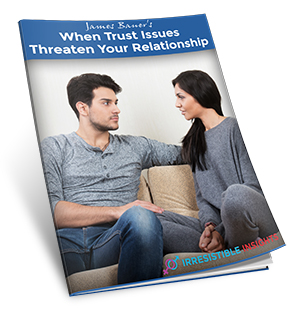 Turn to These Toltec Teachings
Using this ancient wisdom, you can learn to:
Realize your inner strength
Get over your inability to trust
Learn to change your inner voice
Not take everything personally
This is your chance to learn a better way to handle life and relationships so you can move forward and thrive!
Using the Toltec teachings from The Four Agreements by Don Miguel Ruiz, I will show how you can use these four agreements to enhance all aspects of your life including relationships.
You can get started right now for just $9.
And it's completely safe to try out on When Trust Issues Threaten Your Relationship risk free since you're backed by my ironclad…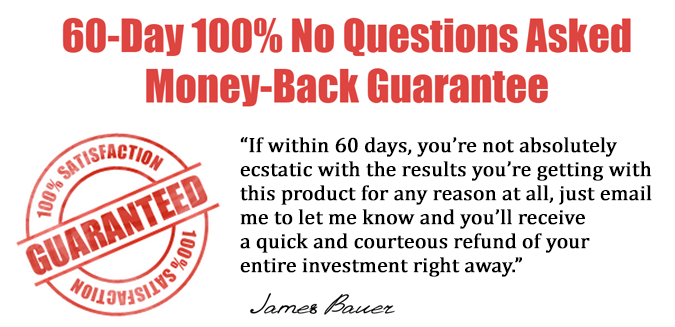 All you need to do is download this mini-course in pdf, mp3 and video format so you can easily reviews these teachings anytime, anywhere.
And if you're not satisfied with When Trust Issues Threaten Your Relationship for any reason… just send me an email and I'll refund every penny, no questions asked.
Click the button below and get started improving your relationships right now!

Questions? Call 1-800-755-4364 or contact Support
Wishing you the best,
Amy Waterman and James Bauer