The Responsibility Key:
How to Bounce Back Before Your
Differences Break You Apart
Making a relationship work when things are breaking down between you and your man can be one of the most difficult challenges in the world.
And you'll have to face this challenge in every relationship you'll ever be in.
Even when you and your man are a perfect match in the beginning, people change.
And when that time comes, you'd like to think that the two of you will be flexible enough to bend in opposite directions without breaking in two.
But you might not be.
Even the best relationships stumble when you think love is enough to solve every problem.
But you need more than love to stay together.
You need relationship skills, too.
And that's where this special addition to the Irresistible Insider's Library will come to your rescue.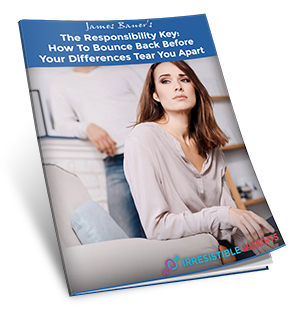 By the time you finish this mini-course, you'll discover:
What causes two people who love each other to want such different things… and why that shouldn't be the end of the world.
The 7 crucial questions that will help you and your man bridge the gap between obstacles that would end most relationships.
The 2 most important relationship skills in couples that last the test of time.
PLUS – You'll discover the key to keeping your differences from sabotaging your love for one another.
And much more.
If you love one another, and have the courage to look at your differences in the eye…
Then this mini-course will give you the tools to find a win-win solution to weather any storm…
And come out with a happier and stronger partnership than ever before.

Questions? Call 1-800-755-4364 or
contact Support
And Remember… you are always backed by James'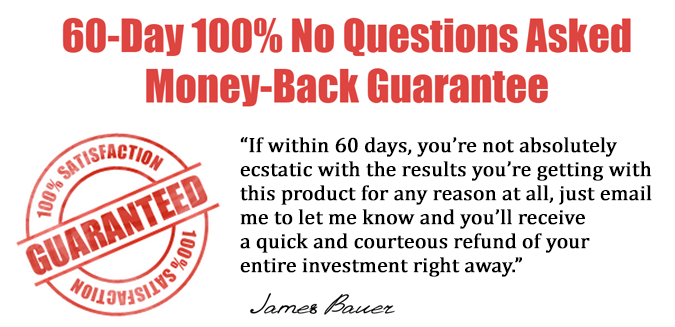 Wishing you the best,
Amy Waterman and James Bauer