Discover Agelessness And Break
Free From The Cage Of Age
Do men not look at you the way they used to?
Do you feel ridiculous shopping for clothes at the same store all the teens and young 20-somethings are at?
Does it seem like every year there is a longer list of things you can't or shouldn't do because you're too old?
Does it seem like every year there is longer list of things you HAVE to do because you are getting older?
Does it feel like your age controls your life? Limits your options? Forces you into a lifestyle you didn't choose?
Why does our culture put such a negative stigma on aging women?
Why is not something beautiful and celebrated?
Some women have found the secret of agelessness…
Where the years never seem to take anything away from their grace, joy and beauty.
Men flock to them and other women look up to them.
How do they do it?
In this special addition to the Irresistible Insider's Library…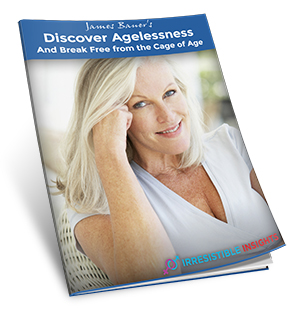 You're going to discover the mystical secrets of Eastern tradition that has been promoting ageless grace, beauty, happiness and enjoyment for thousands of years.
You'll discover the 5 Principles of Agelessness to break free from the "cage of age" that has kept you from loving every second of your life…
… And start celebrating each new day in a way you haven't experienced since childhood.
Let other women worry about the woes of getting old.
You'll know how to cultivate an air of agelessness and joy that draws people and amazing experiences to you like a magnet.
Plus, get 4 mental exercises that you can do right now that will instantly help you shed the weight of age off your shoulders and bring a sense of wellbeing and enjoyment to your life.
Imagine never worrying about another birthday or another wrinkle.
Imagine being free from the tides of time.
Imagine every day being better than the last, where the possibilities of life open wider and wider.
We deserve freedom from the cage of age our cultures have tried to put on us.
We deserve to look forward to tomorrow with excitement and optimism.
We deserve to feel ageless and in love with our bodies.
That's why I want to share this special addition to the Irresistible Insider's Library with you for the special one time investment of just $9.
And you are completely safe to try this out.
Just try out the secrets in "Discover Agelessness" for 60 days and see how much better life can be when you're free from age and full of attractive joy and lust for life.
You're backed by my iron-clad…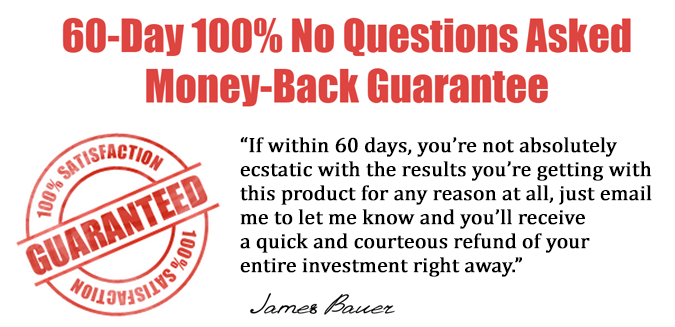 Simply download "Discover Agelessness" in pdf, mp3 and video format so you can conveniently get these insights anytime, anywhere.
And if you're not happy with the freedom of agelessness for any reason…
Simply let me know with an email and you'll get back every penny, no questions asked.
Does that sound good?
Are you excited to never worry about your age ever again?
Are you ready to celebrate each new day and live your life however you want with no restrictions?
Are you ready to be one of those women that exudes grace, beauty and joy?
Then click the button below and get access right now!

Questions? Call 1-800-755-4364 or contact Support
Wishing you the best,
Amy Waterman and James Bauer