Get The Kind Of Energy That Attracts Men With "Youth Shots"
Hey there, it's Amy Waterman.
Did you know that one of the traits men find most attractive in a woman is the right kind of energy?
Women with great energy are naturally happier and fun to be around.
And at the end of the day, a man is powerfully drawn to a woman who is uplifting and brings joy to his life just by being in her presence.
But great energy is also physically attractive as well. The bounce in a woman's step, the sparkle in her eyes, the song of her voice, her infectious laughter…
… All of these things are directly impacted by how much energy you have.
And even if men don't realize this, it's one of the first things they pick up on.
But let's get real.
Energy is hard to come by.
The daily grind takes a huge toll on most of us, and if you're anything like me, there never seems to be enough of it.
So what's the answer?
Coffee? Sugar? Energy drinks?
They seem like simple solutions just to get us through the day, but are they really giving us the right kind of energy?
Unfortunately these quick fixes that many of us rely on come with some unwanted side effects.
Not only will they leave you with less energy once they quickly wear off, but excess caffeine and sugar can cause signs of early aging. Particularly in our skin!
Definitely not what we want.
We want natural energy that lasts. The kind of energy we had when we were kids.
The kind of energy that makes us feel young and bright and ready for anything that life throws at us.
The kind of energy that is fun, magnetic and seductive.
But how do we get it?
The answer is "Youth Shots!"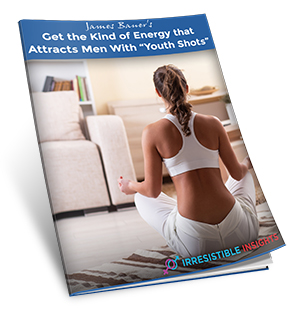 Youth Shots are simple, quick ways to naturally boost your energy levels.
Their called youth shots because they feel like taking a "shot of youth." Like getting a dose of nature's purest energy, straight from the source.
The reason they work so well is they activate and release natural chemicals in your brain. The same chemicals that gave you unlimited energy when you were a kid.
And unlike energy drinks, sugar and caffeine, there are no downsides. The effects are powerful, revitalizing and you can immediately feel the boost of energy.
And the best part is, the benefits add up over time. So the more "Youth Shots" you can take on a regular basis, the better and better you'll feel!
That's why I want to share this exclusive mini-course with you for the special one time fee of $9.
Because we deserve to live life to the fullest and Youth Shots will get you there with energy to spare.
We deserve to exude the kind of energy that's seriously attractive, to have more fun and to get more done.
And you are completely safe to try this out.
Just try out "Youth Shots" for 60 days and see how much better life can be when you're full of vibrant, youthful energy.
You're backed by my iron-clad…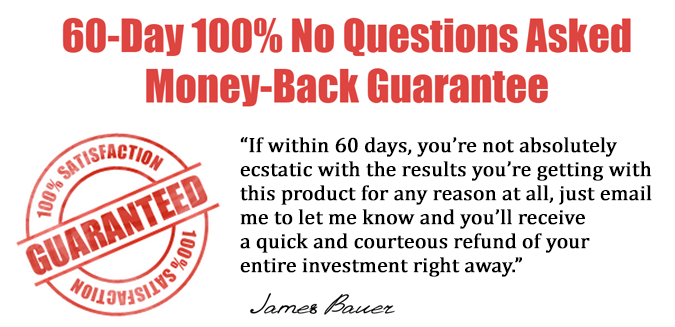 Simply download "Get The Kind Of Energy That Attracts Men With Youth Shots" in pdf, mp3 and video format so you can conveniently get these insights anytime, anywhere.
And if you're not happy with a unlimited, natural source of sexy, seize-the-day energy for any reason…
Simply let me know with an email and you'll get back every penny, no questions asked.
Does that sound good?
Are you excited to have unlimited, youthful energy and turn heads everywhere you go?
Are you ready to be an uplifting source of joy that men simply can't resist?
Then click the button below and get access right now!

Questions? Call 1-800-755-4364 or
contact Support