Do You Feel Confident about Meeting His Close Friends and Family?
Here's how you can prepare yourself to make the best first impression.
Are you nervous about meeting your man's family and friends for the first time?
Meeting important people in his social network can be a turning point in your relationship.
You're worried if his parent's will like you… or if his friends resent all the time you're spending together. You want his friends and family to give him a vote of confidence in your favor after meeting you.
It's totally understandable.
So how do you stack the odds in your favor?
When you started dating him, you knew this day would come.
But it doesn't make it any easier, does it?
You knew that at some point you would have to meet everyone else who's a part of his life.
It's a meeting that must take place sooner or later.
You worry about saying the wrong thing or if you'll measure up to everyone's expectations after he told them how wonderful you are.
Well, before you get too overwhelmed, I want you to know that…
You Can Confidently Meet the People in Your Man's Life and Enjoy It!
Right now, you know this meeting has to take place.
And you have a decision to make.
You can either face this meeting with fear and trepidation…
Or you can focus on having a good time and enjoy yourself.
The more you worry, the more stressed out you're going to be and people will notice how miserable you are.
But with the right mindset, you can turn everything in your favor and actually enjoy the experience.
In "When You Meet His Family and Friends", I'm Going to Show You…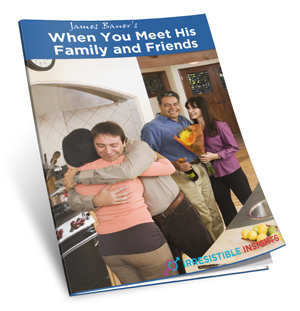 How to Embrace His Family and Friends While Leaving a Great First Impression.
After hearing from many women who were stressed out about how to handle this very situation…
I decided to offer my assistance.
So after combining:
The insights from a team of researchers with…
My personal experiences a dating and relationship expert…
I put together this special video.
Just like all of the other mini-courses and videos in the Irresistible Insights family, it is my mission to provide you with proven tools and strategies to help you find a viable solution to the issues you are about to face in your relationship.
This video and accompanying special mini-course continues the tradition of focused summary points you can put into action immediately.
After watching this video, you will know more than 99% of people about the best practices for meeting a guy's family and friends with confidence.
No boring theory or fluff here. Inside this video, you will get straightforward advice and information to face this obstacle and you can learn to ENJOY the experience.
By watching When You Meet His Family and Friends, you can:
Learn how to prepare yourself and focus on having a good time
How to bypass the most common awkward moments people tend to face
Develop an understanding of key strategies that will help you to leave a good first impression
Learn what to say so you can feel more confident and relaxed
After helping so many women with their relationship woes, I now realize…
Expertise Wins Over Theory
I've had the amazing opportunity to learn from hundreds of brave women who came to me for help and were desperate to learn how they could find a way to deal with difficult situations in their relationships.
In addition to that, I've conducted a ton of research on this particular subject and combined that with my own personal experiences to create this micro-topic special mini-course for you.
Avoid the Stress and Worry
You now have a solution to a problem that is causing you to be overwhelmed and worried. Take it. Use it.
If you're uncertain about how to handle meeting his family and friends, and you're looking for a simple solution to help you easily take the right steps to resolve that uncertainty, then this is perfect for you.
Given the effort that went into creating this highly condensed and specialized mini-course, you may be wondering how much it will cost to access it.
Right now, you can…
Watch "When You Meet His Family and Friends" for Just $9!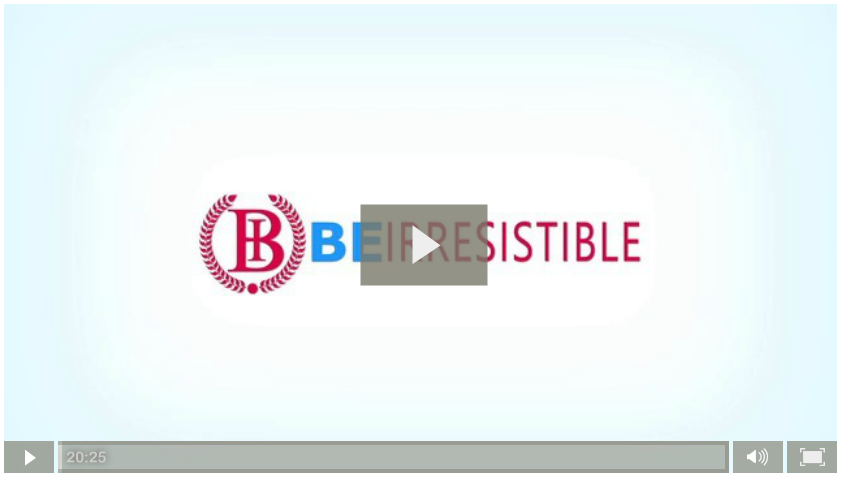 This video is available to you for only $9 because:
At that price, just about everyone can purchase it and get the help they need to solve their problems now (instead of saving up till they can afford it).
The value of commitment and increased action-taking that comes from a choice to pay for information. If you've seen other mini-courses or videos in my Irresistible Insights series, you know that by making a commitment to something (regardless of the price), it gives you a reason to take it seriously and actually use the information to improve your quality of life.
I want to give you valuable information you can use to help you find a healthy and happy relationship. Not only will you be happy but your friends will notice and this information will help them if they're going through the same thing.
If you're still wondering why this video is so affordable for only $9, there really is no catch.
My career has been devoted to helping women just like you to find the true happiness in life that they deserve. I never want to focus on price…my focus is on getting you the results you need as soon as possible.
All you need to do is click the "Buy Now" button below to get started now.
And by the way, my mini-courses and videos are always backed by my…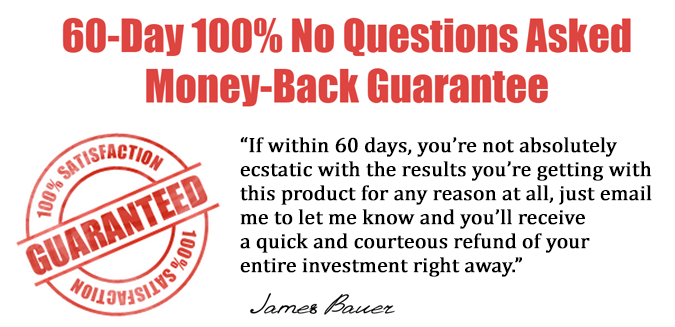 It is of utmost importance to me that you find the true happiness and fulfillment in life that you deserve.
I stand behind this video as it contains valuable information for you to meet your man's family with confidence so you can truly enjoy the moment and avoid the stress normally present in this situation. To be honest, I believe in the video so much that I'm willing to take on ALL of the risk and put my money where my mouth is.
How does that sound?
Time to get started!
Get Instant Access To
"When You Meet His Family and Friends"
"Yes! James, I want watch this video now so I can happily meet my guy's family and friends with confidence and enjoy the moment.
I understand that I will receive INSTANT access to watch "When You Meet His Family and Friends"
I will uncover all the tips and strategies that will allow me to be stress-free and make a great first impression
I also understand that I have a full 60-day 100% No Questions Asked Money Back Guarantee so I have nothing to lose and everything to gain!
Just $9!

Questions? Call 1-800-755-4364 or
contact Support
Wishing you the very best,
P.S. Please let me know how When You Meet His Family and Friends made a difference for you. I care about your well-being.
P.P.S. You risk nothing. I'm taking on all of the risk for you to watch this video. The 100% money back guarantee means that you are either happy with it or it costs you nothing.
Grab your copy now!