Customize Your Order: Step 1 of 1
Your Order: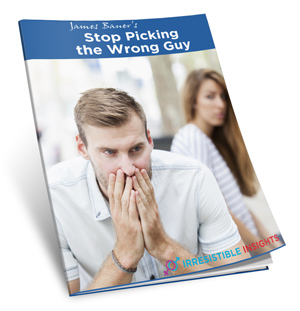 Stop Picking The Wrong Guy
Discover the 5 patterns of attraction that are driving you into the arms of the wrong man.
Optional Bonus Trial: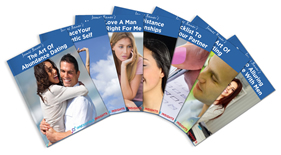 Irresistible Insiders Club
Get access to ALL 66+ Irresistible Insider reports and get private coaching with experts.
Try this 30-Day Trial for only $1 and get everything!
Bonus Details: I understand that with the Irresistible Insiders Program I'll get access to 66+ additional reports and discover advanced training for attracting, connecting with, and committing the man of my dreams!

I'll also gain access to a private group where James and his team of relationship coaches answer MY questions and offer coaching and advice for my unique situation, and I'll finally be part of a community of like-minded women so I can get feedback and support whenever I need it!

I understand I will receive instant access to the Irresistible Insiders Program today for FREE. If I agree that this is an incredible value that's improving my relationships tremendously, then I will be charged just $37 per month for continued access to new, life-changing reports every month, and 24/7 coaching and advice inside the private coaching community for as long as I decide to remain a member. And I can cancel any time simply clicking a button!

You'll be getting a powerful advantage with the incredible information in Irresistible Insiders. Simply click the "Add to Cart Plus My $1 Trial" button below to make SURE you get access to it!

Or you may click the link below to get without this optional bonus.
Our Recent Customers
*Names are always changed to protect privacy
If you have any questions about or the Irresistible Insiders Club don't hesistate to
contact us
. I look forward to hearing of your successes!
Always on your side,
James Bauer
P.S. - and the Irresistible Insiders Club are
both protected
by a Beirresistible 60-Day Money Back Guarantee, so there is no risk to purchase right now.